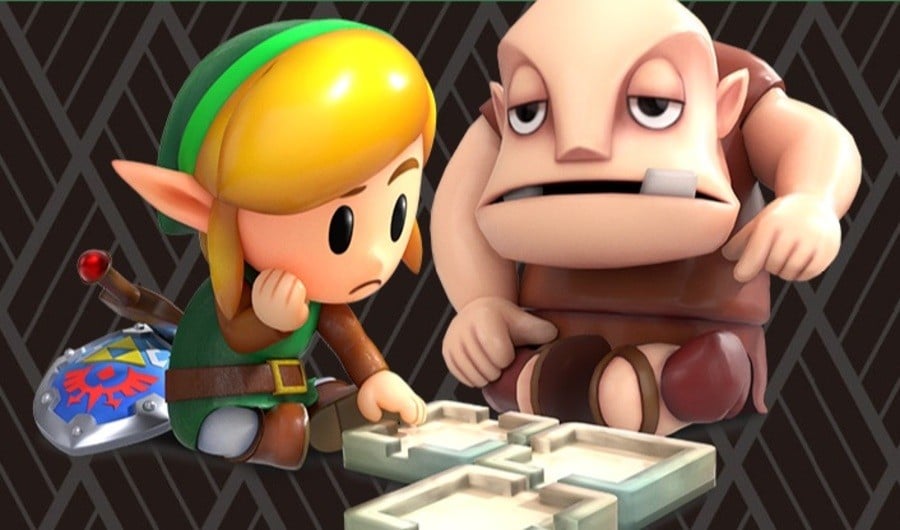 One of the new features in The Legend of Zelda: Link's Awakening on the Switch is the Chamber Dungeon. This mode actually replaces the Camera Shop (first featured in Link's Awakening DX) and is run by Dampé – the grave keeper from Ocarina of Time.
If you're still wondering how Nintendo came up with this idea in the first place, it all started out when Shigeru Miyamoto asked the Zelda series' producer Eiji Aonuma if he could add gameplay similar to Super Mario Maker. Here's exactly how it went down, according to Aonuma:
I talk to Mr. Miyamoto regularly about 'the next Zelda game,' and one time, he asked me if I could come up with a game that features Super Mario Maker-like gameplay, but for Zelda. We talked about how a game like this for Zelda would have dungeons, but it's generally quite difficult to devise the logic needed to solve them.
So we gave some thought into a more approachable style of play where you have to think about how to arrange parts that already have a solution to create a single dungeon, instead of allowing players to create complex arrangements like in Super Mario Maker 2, and that's how we created the Chamber Dungeons for this game
Aonuma also explained how Link's Awakening was "the most suitable" Zelda title for this feature, as each dungeon room is a single screen – making the overall layout easier to understand and arrange.
Are you at all surprised to hear the Chamber Dungeon was inspired by the Super Mario Maker series? Would you still like to see a proper Zelda Maker game? Share your thoughts below.
[source au.ign.com]