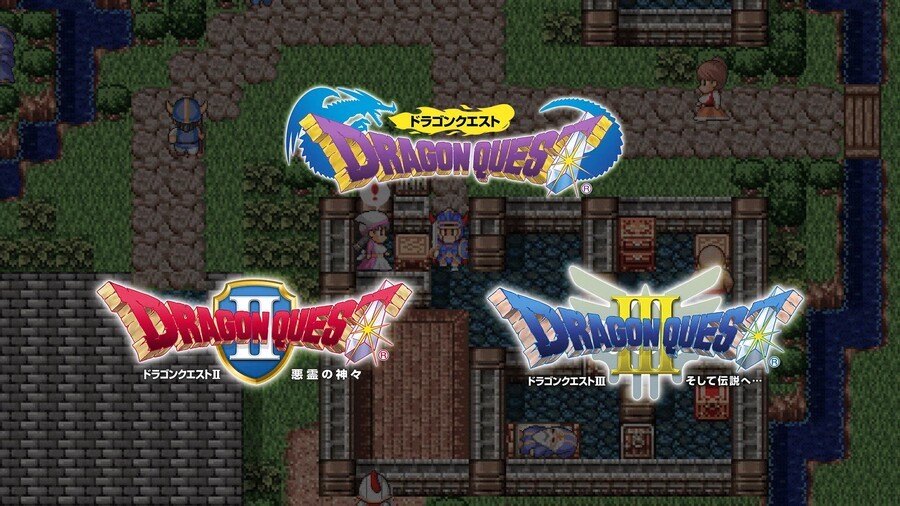 Update (Wed 11th Sep, 2019 12:15 BST): You can now pre-order the physical version of the game over at Play-Asia.
---
Original Story (Fri 6th Sep, 2019 15:30 BST): As revealed in the Japanese Nintendo Direct earlier this week, the first three games in the long-running Dragon Quest series will be coming to Switch in the region. Thankfully, it has now been confirmed that these games will also be playable in English.
Dragon Quest, Dragon Quest II: Luminaries of the Legendary Line and Dragon Quest III: The Seeds of Salvation are all scheduled to launch on the same day as Dragon Quest XI S: Echoes of an Elusive Age - Definitive Edition on Switch, 27th September.
This English-language news comes from Square Enix Asia, which shared the following in a Facebook post:
For Asia, the first three DRAGON QUEST games are coming to Nintendo Switch in one package!

●"DRAGON QUEST"
●"DRAGON QUEST II: Luminaries of the Legendary Line"
●"DRAGON QUEST III: The Seeds of Salvation"

Release Date: Coming in 2019
Languages: Traditional Chinese, Korean, English
So, while a western release still hasn't been confirmed for the three titles, this does mean you'll at least be able to buy them with a Japanese Switch eShop account and play them on your normal profile if you want to go through the effort to do so.
Will you pick them up via the Japanese eShop? Or are you happy enough with Dragon Quest XI S coming later this month? Let us know in the comments.
[source facebook.com]