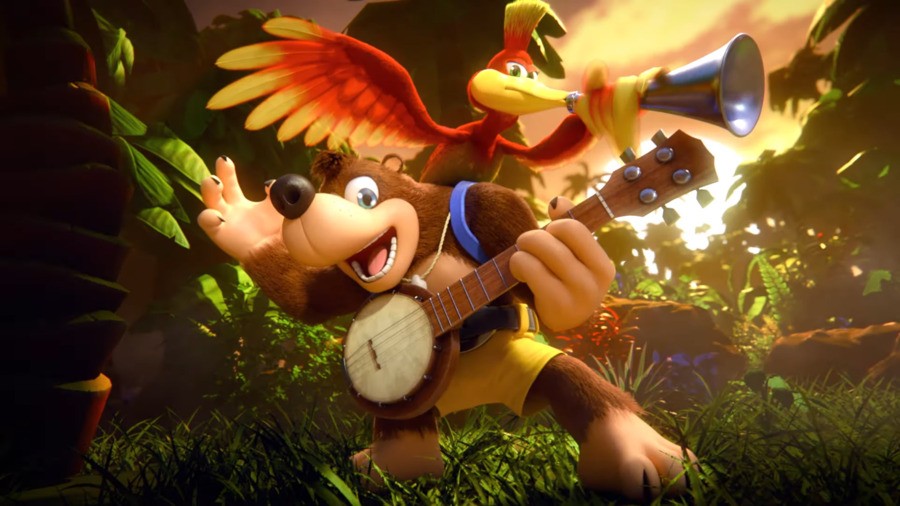 New in-store advertisements appearing in Japan suggest that Banjo-Kazooie's arrival in Super Smash Bros. Ultimate could be coming very soon indeed.
The image below shows an advertisement found within a 7-11 store in Japan, shared online by @PushDustIn. Advertising upcoming products, the poster shows off Banjo's upcoming Smash appearance as well as The Legend of Zelda: Link's Awakening which launches on the 20th of this month.
So why does this suggest that Banjo-Kazooie is just around the corner? Well, back in July, similar posters were spotted in Japanese 7-11 stores depicting Dragon Quest's Hero. As pointed out by @PushDustIn, the character was released as a playable character in the game just one week later. Officially, Banjo-Kazooie is listed to release in the game this "fall".
Before anyone gets too excited about the '15th September' date written at the top right of the poster, that date simply refers to when the poster and its content will no longer be shown in-store. Still, that gives us even more reason to believe that the character is on the way shortly - why would you have an advert up for such a short amount of time this long after the reveal, and then remove it, if the character wasn't about to be released?
As always, we'll let you know as soon as anything surrounding Banjo-Kazooie's Smash release becomes official, so make sure to keep an eye on the site over the next few days. Just yesterday, Nintendo appeared to give the game away on details surrounding the upcoming, mystery DLC character number four.
[source twitter.com, via videogameschronicle.com]