It's launch day for PlatinumGames' latest frenetic action game, Astral Chain. If you're one of the lucky ones, you might have ordered the Europe-exclusive Collector's Edition – and if you are one of those people, we suggest you look away now and save your eyes for your own private unboxing.
However, there are many more people out there that either didn't manage to get their hands on this edition (which is now pretty much sold out) or simply didn't have the shelf space. For those, we offer you this gallery to give you a glimpse of what you could have had.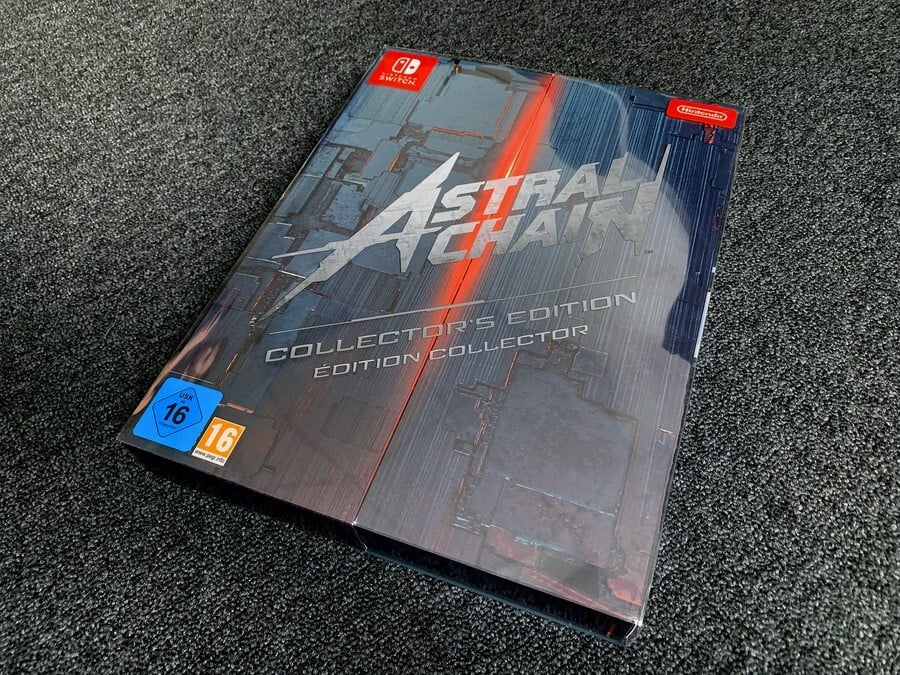 So there you have it, £20 extra for a massive box, soundtrack CD, artbook and art print seems like a pretty good deal to us.
Did you pick up this edition? What do you think? Let us know in the comments below.