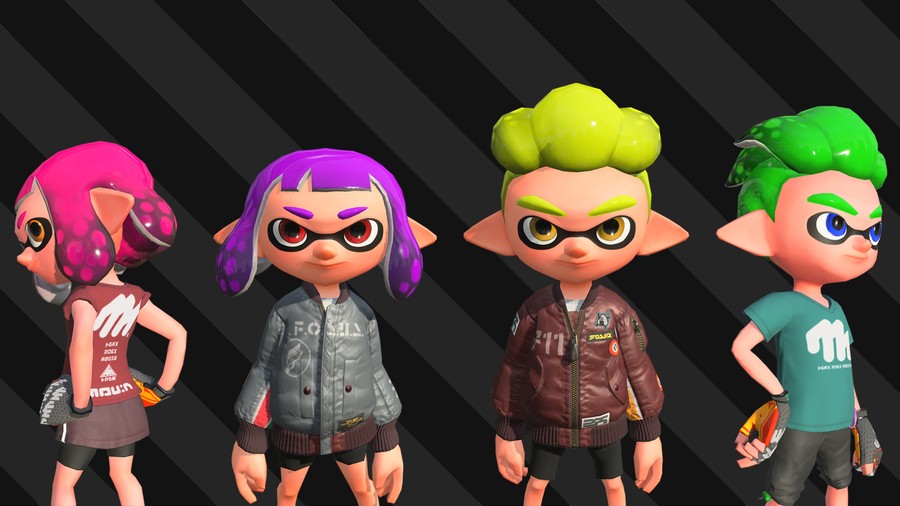 With Splatoon 2's final Splatfest now well and truly over, there's an eerie yet almost nostalgic feel to the Inkopolis air. If you happen to live in the US, you can now treat yourself to a last-minute in-game gift for old times' sake.
The gift in question is a Gear Set, seen in the image above. It comes with the four pieces of clothing pictured:
• Gray FA-11 Bomber
• Brown FA-11 Bomber
• Red V-Neck Limited Tee
• Green V-Neck Limited Tee
If you want to pick them up, make sure to head on over to your My Nintendo account. There, you'll need to hand over just 100 of your Platinum Points (which can easily be obtained by simply visiting the site regularly - no real money required). The set was also available in Europe but only for those who spent £24.99 on a real-life Final Fest t-shirt, which are now unavailable to purchase anyway.
Full details on how to redeem the Gear Set can be found at the link provided above.
Will you be sticking around in Splatoon 2 for months to come? Did you take part in the Final Fest? Tell us below.
[source my.nintendo.com]