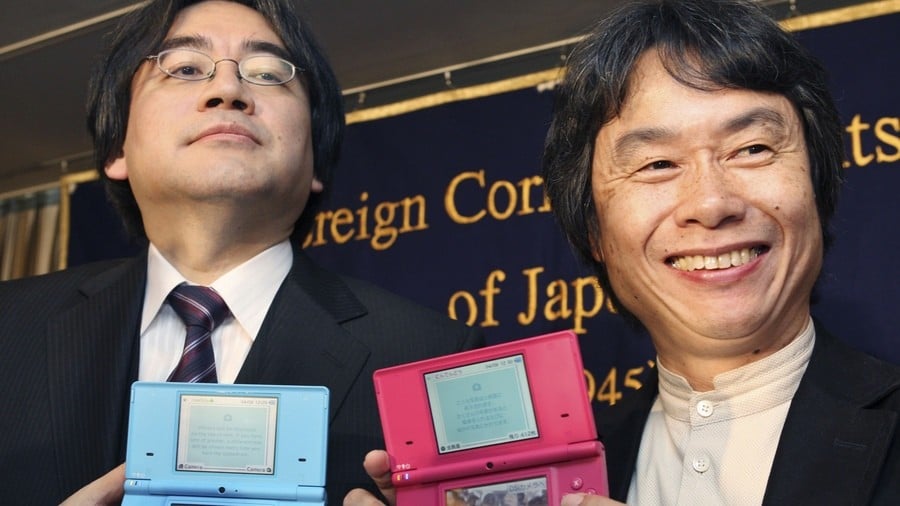 Four years ago, Nintendo lost CEO Satoru Iwata, arguably one of the most important people in the company's long history.
Under Iwata's watchful eye, Nintendo rose to heights it had never before experienced; he oversaw the development of the DS – the company's most successful piece of hardware – and the Wii – a motion-driven home system that defied the odds and beat both Sony and Microsoft in a highly competitive marketplace.
Now, a new book has been published in Japan which digs a little deeper into what made Iwata such a special person. Titled Iwata-san, it hasn't yet been published in English, but IGN has selected excerpts for translation.
Of the quotes that have been translated, it's Shigeru Miyamoto's comments which hit home the hardest. The pair first became acquainted when Iwata was in charge of HAL Laboratory, the studio most famous for the Kirby series of games. This encounter, according to Miyamoto, established a tradition that continued right the way up to Iwata's tragic passing in 2015:
Nintendo doesn't pay for social expenses, so we had to go Dutch on the bill. That became a tradition that lasted even after he became company president and I became an executive.
As Iwata rose through the company's ranks, he would eventually become Miyamoto's boss. In other businesses, this may have fractured their friendship, but it wasn't the case here, as Miyamoto recalls:
Normally, if someone younger than yourself with fewer years of experience becomes president, it might be difficult to get along with each other, but it was never like that. It had always been obvious that he was more suited for the position (than me), so it never became a problem. I think it allowed us to naturally become true friends.
There's a story that Miyamoto and Iwata conceived the Nintendo DS in the parking lot of an Italian restaurant they regularly visited, and the former says that this collaborative relationship is something he dearly misses:
[Iwata] left many words and structures that live on in the work of our younger employees today. The only problem is that, if there is some good-for-nothing idea I come up with over the weekend, I have no one to share it with the next Monday. That I can no longer hear him say 'Oh, about that thing...' is a bit of a problem for me. It makes me sad.
The full translation by IGN also includes some comments from EarthBound creator Shigesato Itoi, who says "Monday lunches with Miyamoto must have been one of Iwata's favourite things". Itoi also recounts a touching conversation he had with Miyamoto on the day of Iwata's funeral in 2015:
On the day of Iwata's funeral, it rained in torrents, and Miyamoto and I were waiting around. Suddenly I decided to ask him how much chance Iwata himself had believed he had to be cured. Miyamoto responded immediately, in a very natural manner. 'He totally believed that he would become better. He didn't have the slightest intention to die.' That answer made me realize just how close Miyamoto and Iwata were, and to what extent they understood each other.
We'll allow Miyamoto to have the final word on the matter, while we go and find some tissues.
To me, he was a friend more than anything. It never felt like he was my boss or that I was working under him. He never got angry; we never fought about anything.
[source uk.ign.com]