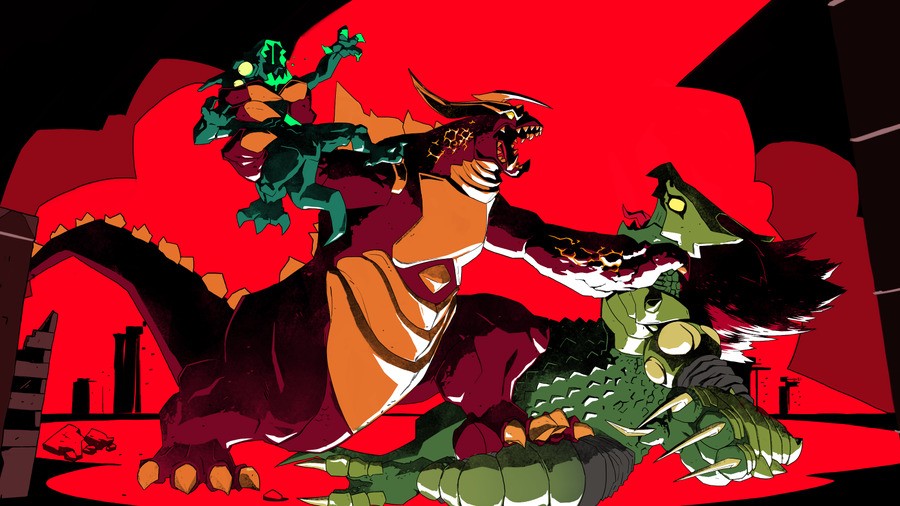 Canadian developer 13AM Games has announced its third game, Dawn of the Monsters. This title follows on from Double Cross (2019) and Runbow (2015).
It's described as a couch co-op "brawling action" game that takes up to four players on a worldwide tour of destruction. Players select from an all-new cast of kaiju and must work together to defeat the "Nephilim" – a horde of monsters destroying the planet.
There'll be four unique worlds to unlock, The Maw and fully destructible environments. The game features "beautiful" 2.5 graphics and combat inspired by classic action and fighting game genres.
This new game from 13AM will be officially revealed on 12th July, during the opening ceremony of Chicago's G-Fest XXVI – the world's largest kaiju convention. Those in attendance will be able to get a look at an exclusive trailer, featuring the first publicly-seen footage of the game.
According to the PR, the game is currently expected to arrive in 2020 and platforms will be announced at a later date. In the meantime, check out the development screenshots below:
Would you be interested in playing a game like this on the Switch? Have you played 13AM's previous titles? Tell us below.