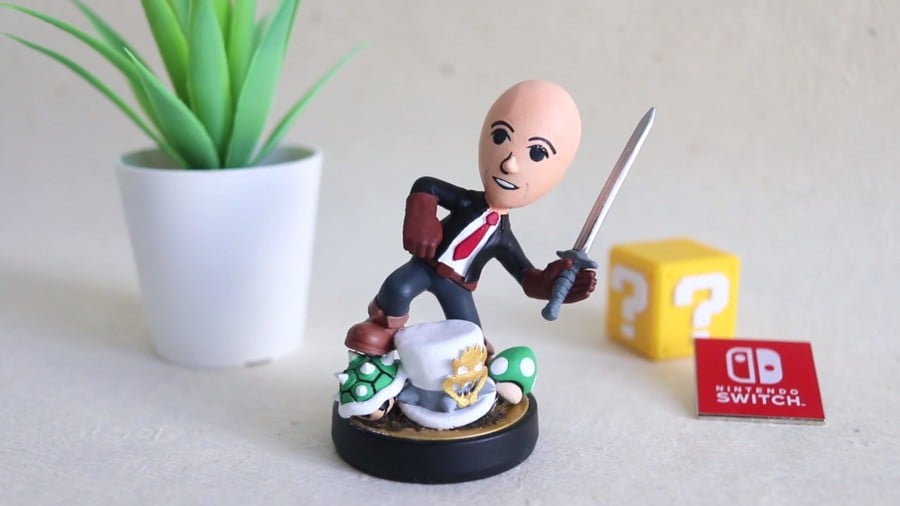 Earlier this week, we shared a special moment at E3 2019 when DIY expert GandaKris presented the Nintendo of America president Doug Bowser with his very own custom-made amiibo.
If you've been wanting to add this exclusive amiibo to your own collection, well now you can. The talented amiibo maker has uploaded a video to her YouTube channel, explaining step-by-step how she made this custom character.
All you need to get started is a Swordfighter Mii. From there, you cut off its head, remove the hair, take off an arm, sand it back and then build it back up with concrete-like putty. There's plenty of room to customise the amiibo, For the full explanation, take a look at the video below and see how to transform your existing amiibo into Doug Bowser.
Have you ever tried to create your own custom-amiibo before? Will you be adding this Doug Bowser amiibo to your collection? Tell us below.
[source youtu.be]