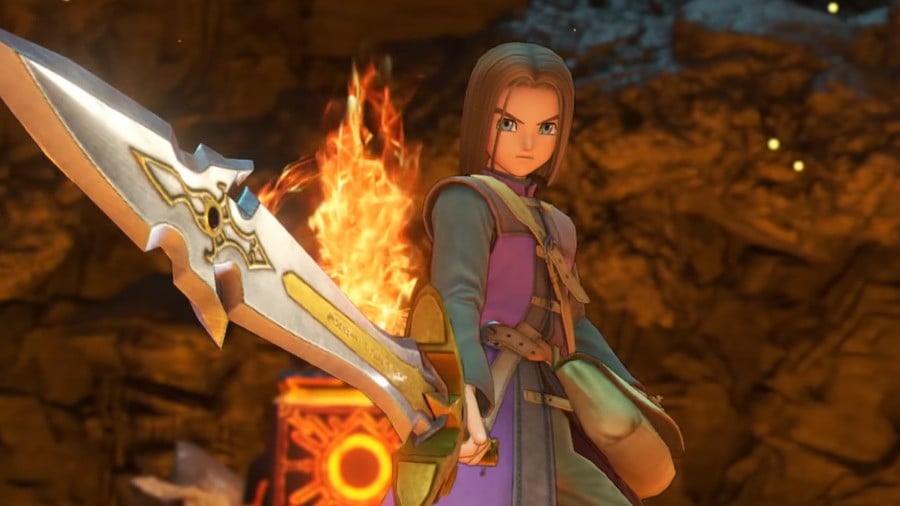 Update: It's been revealed Square Enix is hosting a presentation on 3rd June for a new Dragon Quest smartphone title. The surprise Square Enix was teasing for the Weekly Shonen Jump issue due out on 10th June is expected to be about this game.
---
Dragon Quest games aren't exactly in short supply on Nintendo systems. Over the years, we've received multiple entries and spin-offs in the series. Looking ahead to later on in the year, we have Dragon Quest Builders 2 and Dragon Quest XI S: Echoes of an Elusive Age - Definitive Edition coming to the Switch.
If that's still not enough, there's no need to worry, as Square Enix has revealed it will be sharing "surprising news" about the Dragon Quest series in an upcoming issue of Weekly Shonen Jump, on 10th June.
It's hard to pin down what exactly this surprise could be about. As noted above, there are multiple Dragon Quest games on the way to the Switch later this year. According to Gematsu, the series creator Yuji Horii previously said he would share more information about the "Voice Drama" DLC for Dragon Quest XI S: Echoes of an Elusive Age in June.
Knowing Square Enix, though, it could easily be an announcement for an announcement. There's also the rumour about a Dragon Quest character being added to Super Smash Bros. Ultimate as a DLC fighter – and this surprise is taking place right on top of Nintendo's E3 Direct. Then there's the possibility of remakes, remasters of older games or extra downloadable content for newer releases. In all honesty, we'll just have to wait and find out if it's even Nintendo-related. Hopefully, it is as surprising as Square Enix is making it out to be.
What Dragon Quest news would you like to hear? Share your thoughts in the comments below.
[source gematsu.com, via ryokutya2089.com]