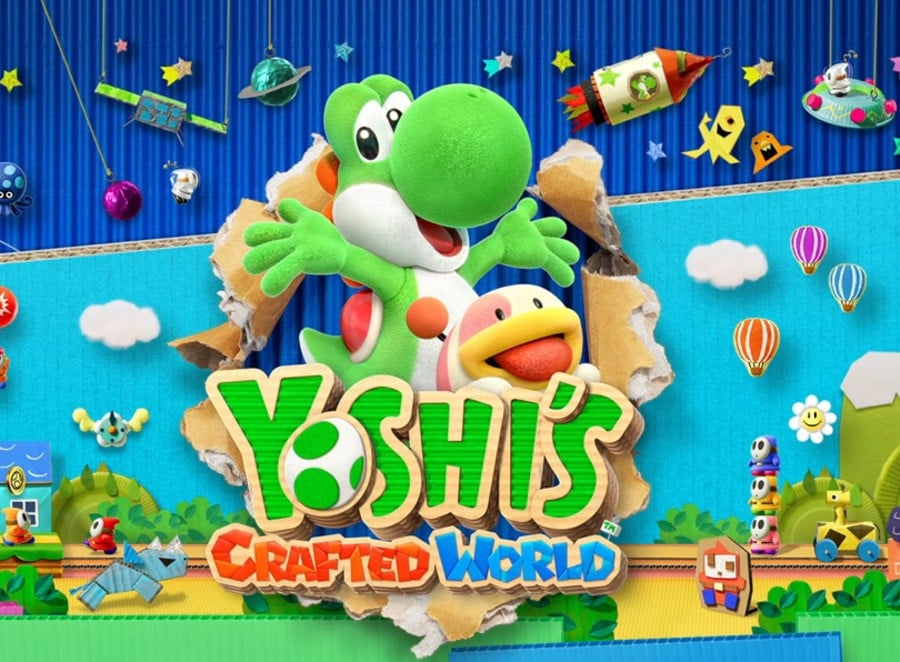 If you've been eager to try out Yoshi's Crafted World and don't think you can hold out much longer, Nintendo has now released a demo for the beautifully crafted title on the Switch eShop.
Apart from this exciting news, more footage of the game was also shared during the latest Direct presentation. It confirmed players would be able to unlock more than 180 different costumes, including a Nintendo Labo inspired outfit. Here are the fine details, straight from the press release:

Yoshi's Crafted World™: Before Yoshi's Crafted World launches on March 29, Nintendo Switch owners can head to Nintendo eShop to download a free demo for the artfully handcrafted game starting today! In the Yoshi's Crafted World game, players can explore the Front and Flip-Side of stages while rafting, racing solar cars, tearing through the sky on a plane and experiencing many other wild and surprising gameplay sequences. Using coins collected through the varied and secret-filled levels, players can unlock 180 different crafted costumes that Yoshi can wear.
Will you be trying out the demo for Yoshi's Crafted World? Are you looking forward to the game in general? Tell us in the comments.