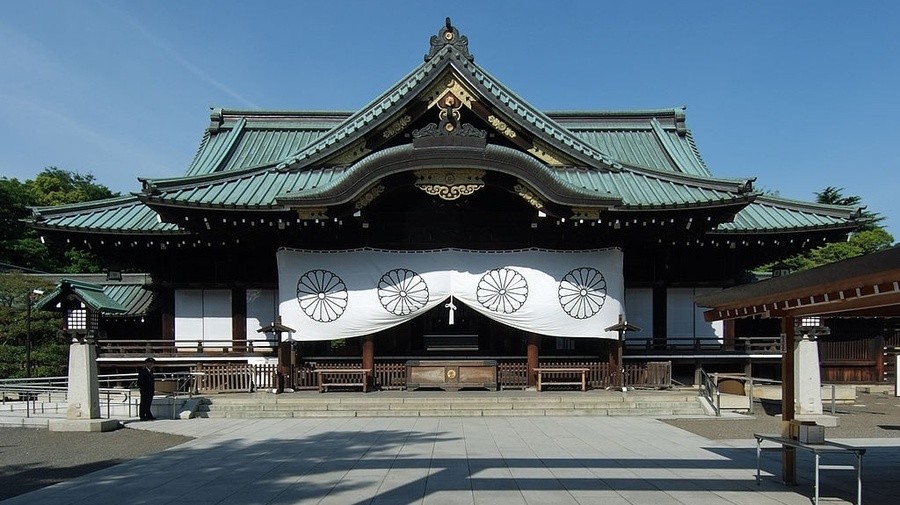 Creatures Inc., a Japanese development studio heavily associated with The Pokémon Company and Game Freak, has caused upset amongst fans of the Pokémon franchise in China and Korea.
Best known for producing the series' trading card game and toys, and helping with the development of video games, Creatures came under fire this week for tweeting images of a studio visit to the Yasukuni Shrine in Tokyo. Creatures employees seemingly visited the shrine for Hatsumode (a Japanese New Year tradition where people visit Shinto shrines that are close to where they live or work), sharing pictures of the team enjoying the visit online. The tweet has since been deleted, but has been captured and re-shared by other users.
The Yasukuni Shrine lists the names, origins, birthdates, and places of death of more than two million people who have lost their lives from wars involving the country. The shrine is controversial, however, as it is also home to the names of more than 1,600 war criminals and Chinese and Korean citizens who were forcibly enlisted to fight in World War II by the Japanese army; many share the belief that shrines such as this house the souls of those who are enshrined and are angry at the fact that their ancestors are listed.
This has reportedly led to a number of Chinese and Korean fans expressing their disbelief and upset at the studio choosing to visit (even visits from Japanese politicians and celebrities can often be controversial). It's important to note that not all have taken offence from the tweet, although Creatures has not acknowledged the situation since the removal of its original message.
https://twitter.com/Clearwater00412/status/1082487864347115520
Some other tweets from fans which we haven't listed, containing language some may find upsetting, called for Creatures to remove the original message and apologise; one noted how the shrine already makes them "suffer", asking Creatures to not "ruin" Pokémon for them by having connections with it.
[source kotaku.com]