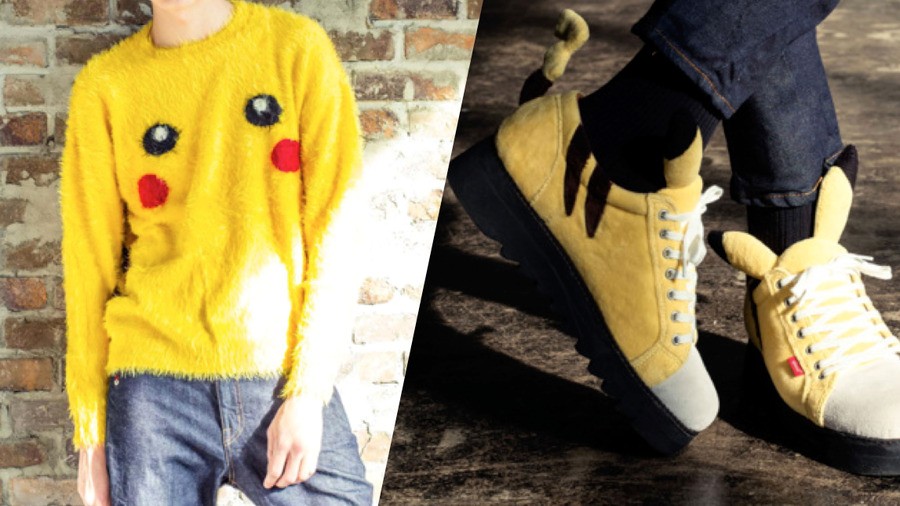 If you're a Pokémon fan, chances are that you have a bit of a soft spot for Pikachu. If your love for the little electric bundle of cuteness goes beyond mild adoration, though, then these new clothing options might be just your thing.
Launching in Japan later this year, these new trainers and jumper (or sneakers and sweater, for our friends in North America) come from clothing brand Glamb. You likely don't need to be shown why these should be purchased immediately, but the stylishly moody and bored-but-still-posing models below demonstrate exactly how it all looks when put together.
They're actually launching as part of a larger range which will also include this Pikachu shirt, Eevee shirt, and an absolutely fabulous Jigglypuff jumper.
The items are limited in quantity, and are releasing at various different times over the next few months - the Pikachu sweater and sneakers are scheduled to be shipped in April and May respectively. As you might expect (although maybe not quite to this extent), all options are pretty expensive. The sweater costs 18,360 yen (approx. £127 / $168), and the sneakers cost 27,000 yen (approx. £187 / $247). Still, if you have a spare $400 knocking around, why not spend it all on looking like a Pikachu?
If these aren't quite your thing, a stylish collection of Pokémon shirts was also revealed recently.
As ever, let us know your thoughts in the comments below. Will you be snapping these up?
[source glamb-lodge.com, via kotaku.com]