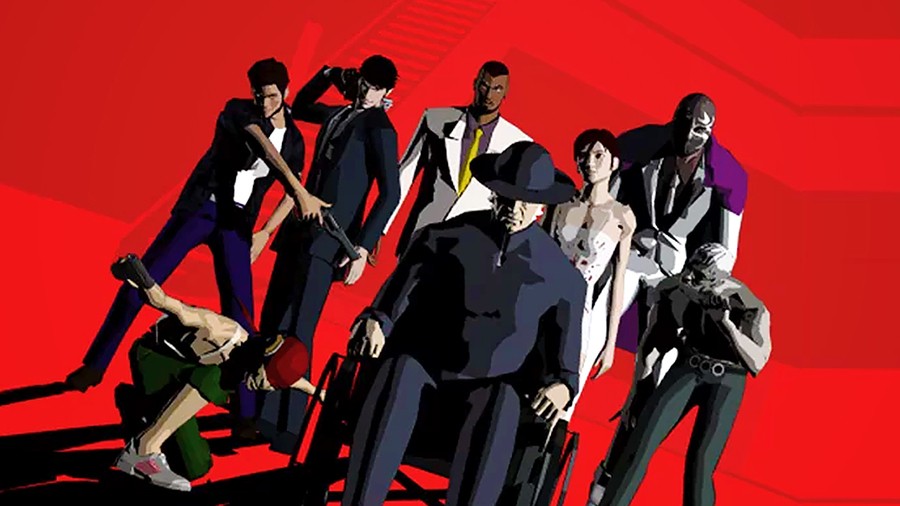 With Travis Strikes Again: No More Heroes getting ever closer to release, series director Suda51 is no doubt busier than ever in his efforts to get the word out about the new game. He's been popping up all over the place just recently, talking about a potential No More Heroes 3 and hosting a recent Travis Strikes Again presentation, but now he's taken a moment out of the busy schedule to discuss Killer7.
For those who don't know, Killer7 is a visually striking action-adventure developed by Suda51's development company, Grasshopper Manufacture. It was originally released on the GameCube and PlayStation 2 back in 2005, but a remaster appeared on Steam just last month.
In an interview with Fandom, Suda was asked about the possibility of the game coming to Switch one day, especially considering the recent Steam port. As you might expect, he's completely open to the idea, but ultimately it isn't his decision to make.
"I'd love to bring Killer7 to Switch. However, Capcom owns 100% of the rights to that game, it's really thanks to them that the PC version came out at all just because they OK'd it and a publisher came along to help distribute it, which is really great. But I'd have to talk to them again to see if it's possible to get the ball rolling on Switch. The thing about Killer7 is that it really was a sudden release, we weren't able to do much promotion for it before it came out, so I really feel like I have a duty to make sure that people are even aware that it exists."
Do you have any memories of playing this on GameCube? Would you like it to come to Switch? Let us know in the comments below.
[source fandom.wikia.com]