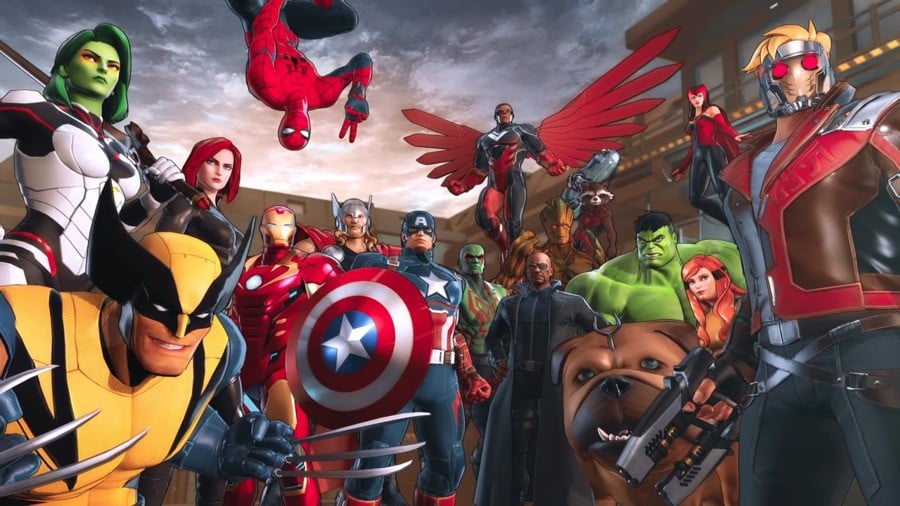 Marvel Ultimate Alliance 3: The Black Order is coming exclusively to the Switch in 2019. Given the current hype surrounding the Marvel cinematic universe following its first ten years, this is a major coup for Nintendo.
Shortly after the Game Awards, IGN spoke to Nintendo of America's President Reggie Fils-Aimé and asked if the original titles - developed by Activision and dating back to 2006 and 2009 - had a chance of making the transition across to the Switch. According to Reggie, Nintendo hasn't really considered such an idea and is more focused on getting the third entry right:
"I really can't comment on that. That's not been an area of focus for us...What we want to do is we want to make this game [MUA3] a great experience, and certainly with all of the excitement around the overall Marvel universe, we think it's going to be a great opportunity."
When he was queried about how the project came to be, Reggie explained how previous collaborations with Koei Tecmo on Hyrule Warriors and Fire Emblem Warriors helped, along with Marvel's enthusiasm to do something big with Ultimate Alliance series:
"What happens in the world of development is you have companies who have positive experiences in working together, coupled with franchises being available, and the franchise owner wanting to do something with a particular franchise...And in this case, those three elements came together in order to create the opportunity for that game."
Reggie went on to state how Nintendo was continually looking for ways to collaborate with other developers and said the Team Ninja portion of Koei Tecmo was handling the development of Ultimate Alliance 3.

Would you like to see the original Ultimate Alliance games on the Switch? Are you a fan of the MCU? Tell us below.
[source au.ign.com]