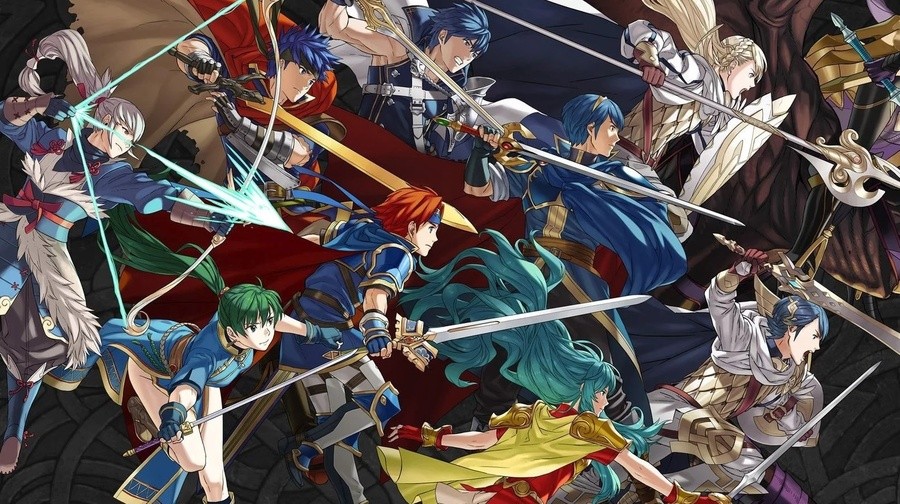 Nintendo's free-to-play mobile release Fire Emblem Heroes has experienced a significant slump in player spending last month. According to Sensor Tower Store Intelligence data, the game only reached around 66 percent of its average monthly earnings in November. Since arriving on mobile platforms in February 2017, Heroes has raked in $21 million per month, whereas this November was down to $13.8 million worldwide. That's a decrease of roughly 19 percent year-over-year.
Sensor Tower links this decline in player spending to the release of Dragalia Lost, which was launched in September. Nintendo's new free-to-play mobile release, developed by Cygames, has manged to outperform Fire Emblem in both October and November. Just recently it surpassed $50 million in player spending after 70 days. It's quite an impressive feat for a game that is currently only available in five select territories compared to one that has been released in 43 locations.
The revenue for Fire Emblem Heroes in November predominantly came from Japan - which accounted for close to 60 percent in terms of player spending. 28 percent of this spending came from the US. To date, the game is estimated to have grossed $465 million worldwide across the App Store and Google Play.
Did you spend any money on Fire Emblem Heroes in the month of November? Have you played or downloaded Dragalia Lost? Tell us below.
[source sensortower.com]