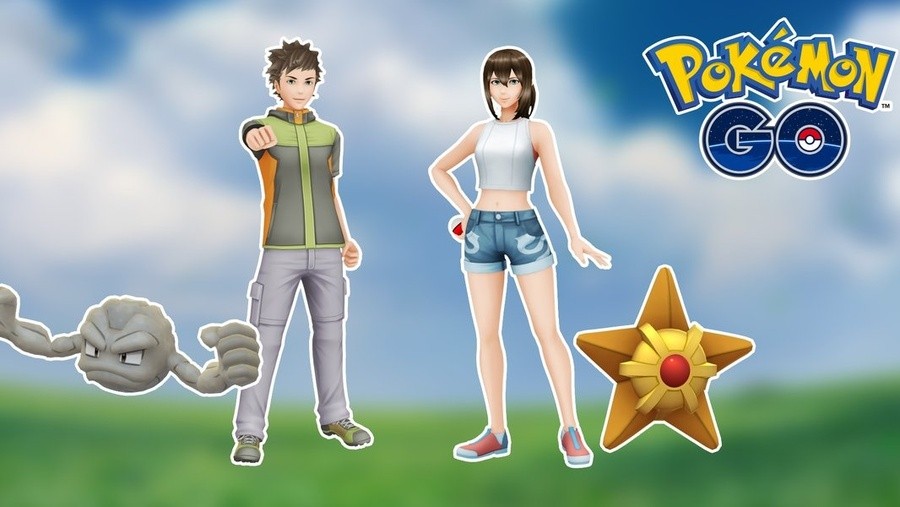 In its continued celebrations surrounding the launch of Pokémon: Let's Go, Pikachu! and Let's Go, Eevee!, Niantic has added new Gym Leader customisation options to Pokémon GO.
Yes, players can now hit the streets, fields, and busy city centres to catch new Pokémon (or just sit on the sofa and hope they come to you) in new sets of Brock and Misty gear inspired by their appearances in the new games. As you might expect, the Brock gear is exclusive to male characters and the Misty outfit is exclusive to female users.
Each piece of individual clothing (top, trousers, etc.) will require a specific amount of PokéCoins. As always, you can either add PokéCoins to your account by spending real-life money in the store, or generate in-game currency by defending your local Gyms (if you really keep on top of your Gym defending, you should get enough for the whole set within a couple of weeks).
As a reminder, this weekend sees a huge Community Day celebration where all Pokémon which previously appeared in Community Day events will be returning. If you're willing to brave the cold, this would be a great time to get out there and start catching 'em all. You can read all about the weekend's event here.
Will you be treating yourself to these new styles? Tell us below.