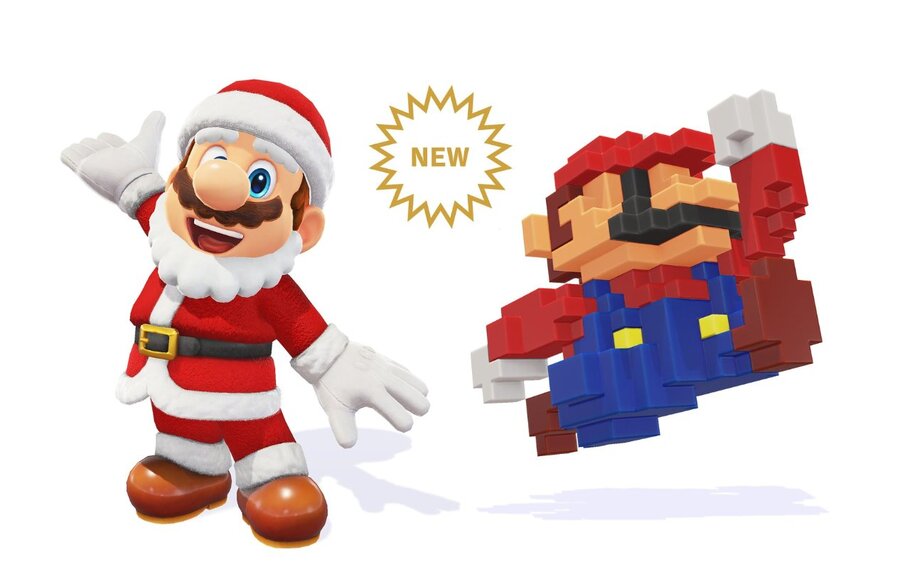 Nintendo has added a special Santa hat and outfit to Super Mario Odyssey in celebration of the holiday season. The hat will set you back 500 coins and the outfit will cost you a total of 1,000 coins.
That's not all, though. If the previous mentioned makeover isn't expensive enough for your liking, how about an 8-bit Mario Cap for a whopping 9,999 coins? This will turn Mario and Cappy into the iconic pixelated version of Mario. This is arguably the best outfit yet. As usual, both of these outfits are available to purchase from the shop once you have finished the main story.
Here's the official reveal below, courtesy of the Nintendo of America Twitter account:
Will you be purchasing these outfits at the in-game shop with all of the coins you've saved up? Are you still playing Odyssey a year later or have you finally moved on? Tell us below.
[source twitter.com]