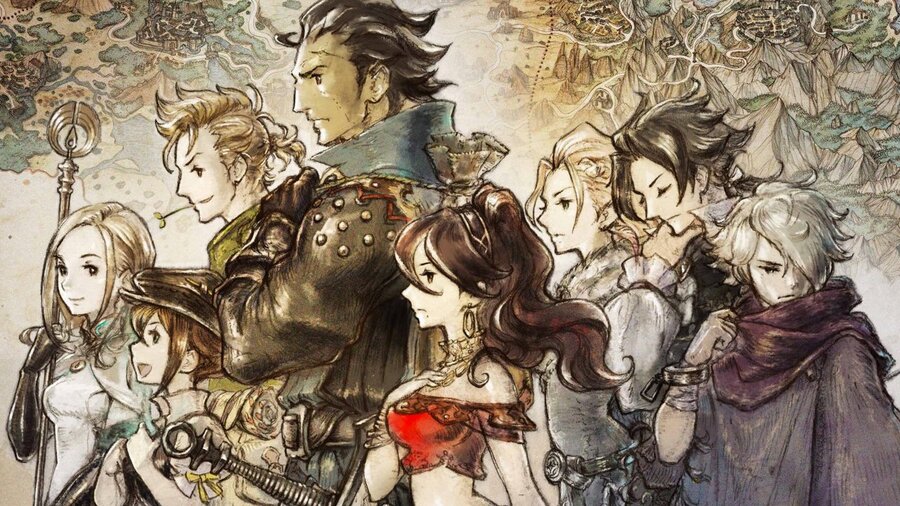 For many of those who played it, one of the standout features of Octopath Traveler was its soundtrack and, if you enjoyed its orchestral, game-enhancing vibes, you'll no doubt be pleased to hear that a brand new remix album is on the way next year.
Titled 'Octopath Traveler Arrangements – Break & Boost', this new soundtrack album is set to be released in Japan on 20th February 2019. The album has been supervised by the composer of the game's original soundtrack, Yasunori Nishiki - who recently revealed how "relieved" he felt that players enjoyed his work - and will feature 12 tracks in total split into two distinct styles.
This first selection of tracks makes up the 'Break' half of the album, with each piece being reimagined as a piano arrangement.
The Frostlands
Primrose, the Dancer
Determination
A Settlement in the Red Bluffs
Orewell, Beneath the Crags
Decisive Battle II
The second set of six is unsurprisingly the 'Boost' portion of the soundtrack, this time being rearranged for a full, modern band style.
Battle I
Decisive Battle II
They Who Govern Reason
Battle At Journey's End
Daughter of the Dark God
Octopath Traveler Main Theme
The album is expected to launch for around 3000 yen when it arrives next year (you can already find it on Amazon Japan for 3240 yen right here).
Are you a fan of Octopath Traveler's soundtrack? Would you like to hear the game's songs reimagined? Tell us below.
[source famitsu.com, via nintendoeverything.com]