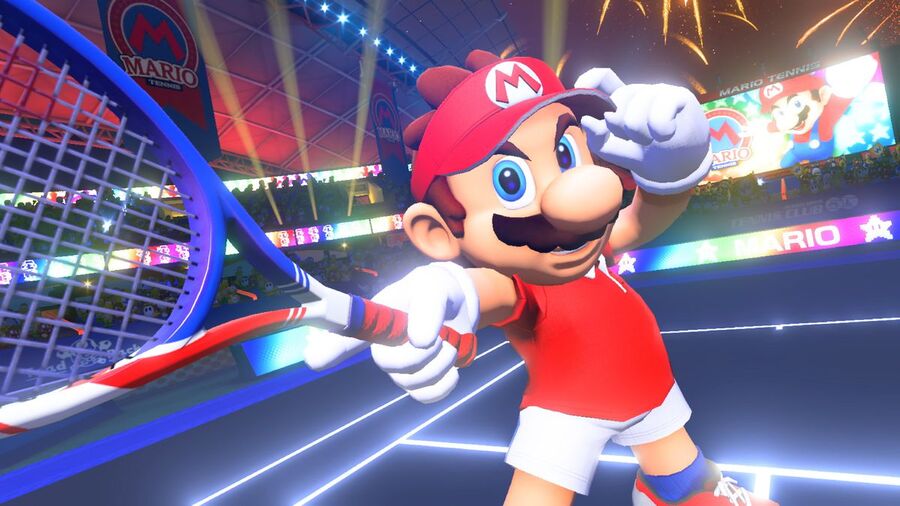 Mario Tennis Aces is receiving a pretty substantial update at the end of this week, introducing new games, tweaking the online tournament mode, and changing the abilities of multiple characters.
In the Online Tournament, a player's ability will be classed by four ranks (A, B, C, D) based on a player's rating, with those at similar ranks being more likely to face one another. All current five-round tournaments have been changed to three rounds, play time has been changed from "two-game, one-set match" to "first to win two games" (with a tiebreaker being needed when each player wins one game), and you'll soon be able to remove the mast on the Savage Sea court with a "Hazards Off" setting.
The player ranking system really comes into effect in December; as a new month starts, a player's initial rating will change based on their play results from the previous month. December also sees the addition of Doubles Class in Online Tournament, with two teams of two being made up of either two people sharing a Switch, friends playing together online, or two strangers of similar ability.
Elsewhere, the second Co-op Challenge, Yoshi's Ring Shot, will begin. This game will be available from 1st December to 10th January 2019 and features four-player teams (either friends or online players). You can acquire Yoshis of different colours (blue, red, and yellow) by completing objectives. Also, Boo Hunter will be added to Swing Mode and will support both co-op and competitive styles.
On top of all this, numerous small tweaks have been made to the shot system and character abilities. If you play with Mario, Bowser, Waluigi, Peach, Toadette, Boo, Blooper, or Koopa, you might want to check out Version 2.1.0's full patch notes.
The majority of this update will go live on Friday 30th November, with those December-specific changes coming immediately afterwards. Will you be jumping online to check out the changes? Let us know below.
[source en-americas-support.nintendo.com]