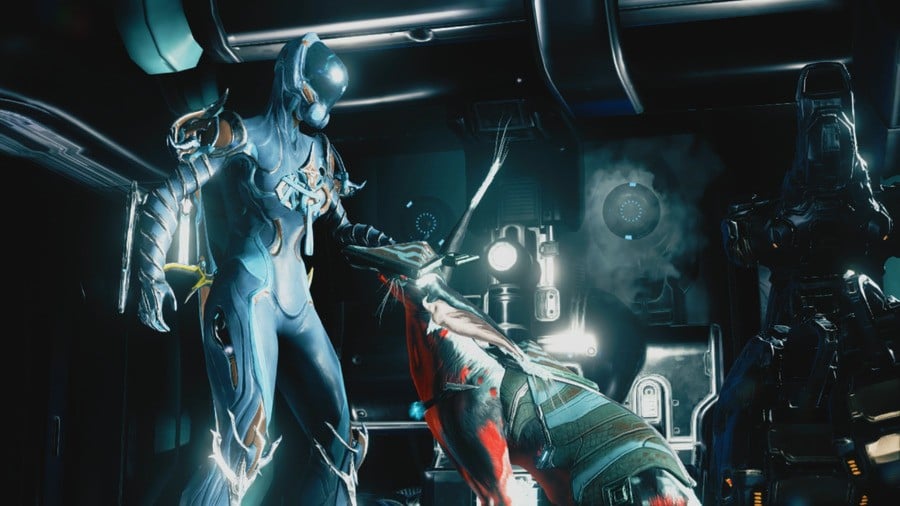 Back in July, it was revealed that Digital Extremes' free-to-play hit Warframe would be coming to Nintendo Switch thanks to a little help from fan-favourite studio Panic Button. The game arrives on the console next week, joining the likes of Fortnite and Paladins in the fight for free-to-play supremacy on Nintendo's hybrid machine.
If you can't wait to get stuck into the hundreds of weapons, thousands of customisation options, selection of upgrades, mod system, clans, pets, and huge open worlds the game has to offer, then you're in luck, as we've got our hands on lots of lovely new screenshots for the Switch version of the game. Let's kick things off with some gorgeous action shots.
We can also get a good look at some of the game's menus. Check them out below.
And finally, some more juicy action shots.
As noted above, Warframe arrives on Switch next week with a 20th November release date firmly locked down.
Are you excited to try Warframe on Switch? Will this be your first time experiencing the game? Let us know down below.