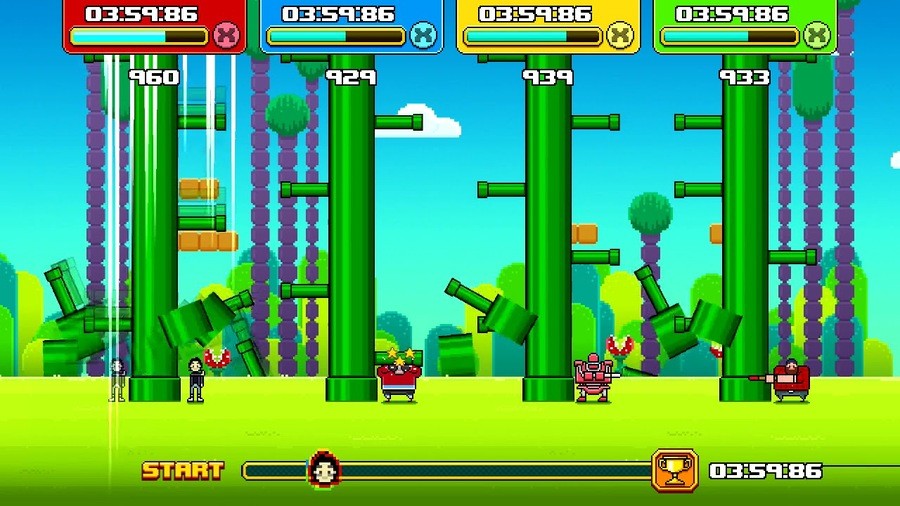 Forever Entertainment has revealed that its arcade-sports title Timberman VS is getting a brand new update later this week, adding online multiplayer into its frantic mix.
Launching on Friday 5th October (at 4am CEST to be precise), this new multiplayer update will allow you to take your wood-chopping challenge to other players around the world online. Naturally, we expect you'll need an active subscription to the Nintendo Switch Online service to take part.
On top of that, Forever Entertainment has also revealed that the game is heading to Steam on 12th October. The good news for Switch players is that the Steam edition will support cross-platform play with Nintendo's machine, meaning that you can play against your friends who prefer to play on PC.
In our review of the game earlier this year, we found that the lack of online play and leaderboards for solo players left quite a gap in the game's full potential; this update aims to truly give that complaint the axe, however, so we're confident that this will add some extra value to the overall package.
Have you picked up a copy of Timberman VS? Will you be checking out the new update? Let us know below.