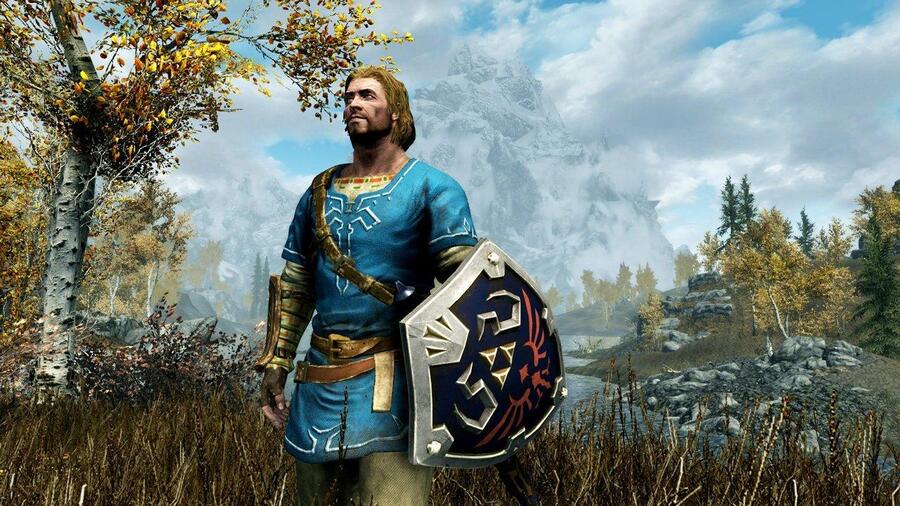 A large part of the Skyrim experience on other platforms centres around its Creation Club feature; also supported by Fallout 4, it acts as a way to enhance your gaming with a whole variety of mods and extra content available at the click of a button. The feature was created by the game's developer and publisher Bethesda, and features work from outside development partners and top community creators.
Despite its success and popularity on other platforms, though, the Creation Club has never arrived on the Switch version of the game. Earlier this year, Bethesda's director Todd Howard stated that the studio "would love to see it happen but it's not something we're actively doing," and that stance has very much remained intact.
With no official support on the horizon, fans of the game have started to take things into their own hands to create new mods for the Switch version, as well as transporting over already-existing PC ones. Speaking to Eurogamer, one PC mod author going by the name of Doodlez (someone at the centre of the Switch Skyrim modding scene) explains the thought process behind this, acknowledging its slightly "shady" nature.
"I've always had a fascination with the idea of modding games you aren't meant to mod. There's always been a sort of disconnect between console modders and PC modders since console modding has often been sort of shady. I thought I could attempt to make a bridge between them."
Doodlez and the rest of his community have seen interest in the project steadily grow, now reaching a point where the tools used for Switch mod conversion are getting stronger and stronger. Indeed, mods are now available which give players access to different character skins, sharper visuals, Morrowind-themed weapons, new homes, more realistic blood, and more.
It's a shame that Bethesda hasn't chosen to feature its Creation Club on Switch, as this workaround being created by fans naturally touches upon the grey areas often associated with mods on consoles; as it stands, modders must circumvent the security of Nintendo's system. Including the feature would give players access to the mods they clearly desire to have in the game in a safe, legitimate space, which would surely be the best for everyone?
Have you used the Creation Club on other consoles? Do you think including it on Switch would be beneficial? Feel free to share your thoughts on this one down below.
[source eurogamer.net]