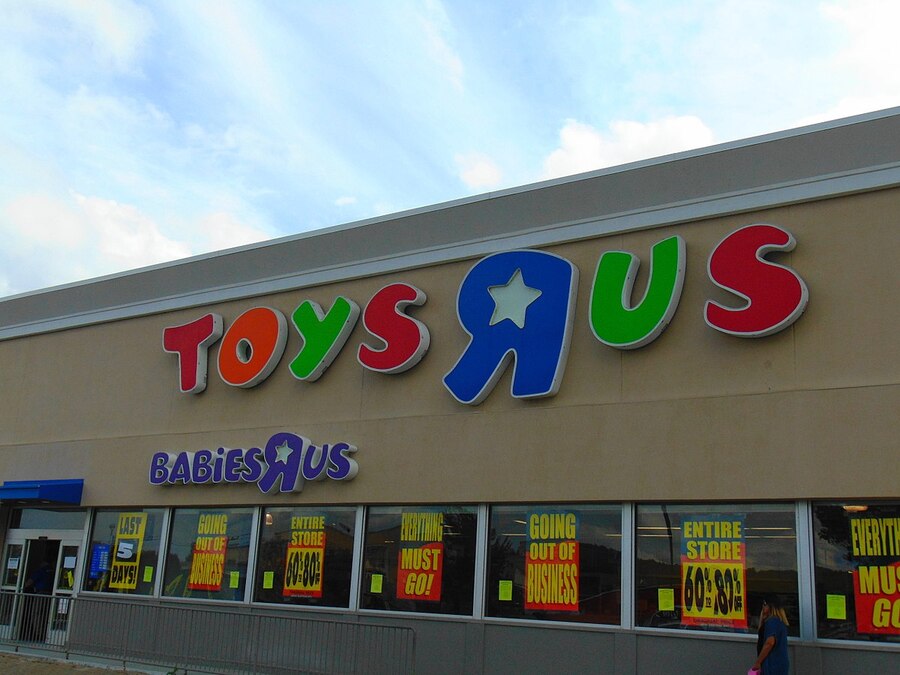 The auction which aimed to sell off assets for toys and games retailer Toys 'R' Us has been cancelled as part of a potential move to revamp the brand and revive the business.
According to court papers which were filed earlier this week, and reported on by the Wall Street Journal, the lenders currently in control of the business - who previously "pulled the plug" on the retailer's reorganisation earlier this year - have cancelled the sale of the assets as they believe that the Toys 'R' Us and Babies 'R' Us brands are strong enough to survive.
The decision comes despite the fact that some of the assets - which include website domains, registry lists and, in a devastatingly sad turn of events for children who frequently visited the stores, Geoffrey the Giraffe - received "qualified bids".
The new court papers state that the company will now be reorganised under a plan which "among other things, contemplates a new, operating Toys "R" Us and Babies "R" Us branding company that maintains existing global license agreements and can invest in and create new, domestic, retail operating businesses..." It goes on to say that the plan includes the intention to "expand [the business'] international presence and further develop its private brands business".
Of course, it could be quite some time before we see how successful this decision is, but steps are definitely being taken to benefit all involved. Two current stakeholders who are said to be responsible for the company's outstanding debts have reportedly created a $20 million fund to pay severance to laid-off workers. It should be said, however, that estimations suggest workers are owed much more ($75 million).
Do you have memories of buying your favourite Nintendo games from Toys 'R' Us? Would you like to see the brand come back fighting? Share your thoughts with us below.
[source wsj.com, via gamasutra.com]