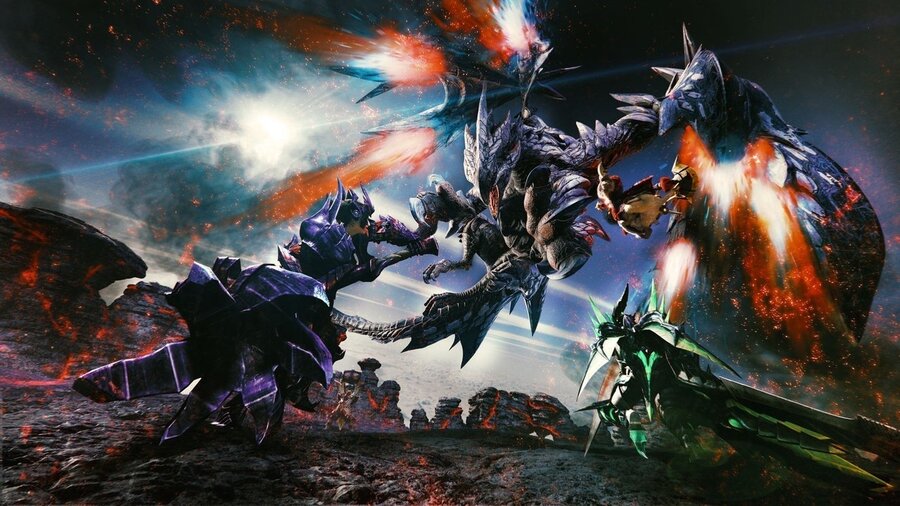 Capcom has today released its latest financial results, with the company's latest and greatest titles resulting in the highest operating income at the end of a second quarter in company history.
The report shows the collective successes of Capcom's video game development, arcade operations, amusement equipments, and "other businesses" (which essentially contains things such as royalty income from the licensing and sale of character merchandise), with net sales increasing to 43,327 million yen for the six months up until 30th September 2018 - a number which is up 28.5% year-over-year.
The company's operating income for this period was 10,508 million yen (up 110.1% year-over-year), and ordinary income was 10,297 million yen (up 105.3% year-over-year). Games such as Monster Hunter World have been noted in particular thanks to surpassing 10 million units shipped - a first for any single Capcom title - as well as the digital success of games such as Street Fighter 30th Anniversary Collection.
While Monster Hunter World was the star of the show, Monster Hunter Generations Ultimate on Nintendo Switch was also given a special mention thanks to its release outside of Japan. Capcom says that the game "enjoyed robust sales owing to its consistent popularity".
Things are certainly looking good for the Japanese developer and publisher, with its much-loved Monster Hunter series going from strength to strength.
Feel free to share your thoughts on these results in the comments below.
[source capcom.co.jp]