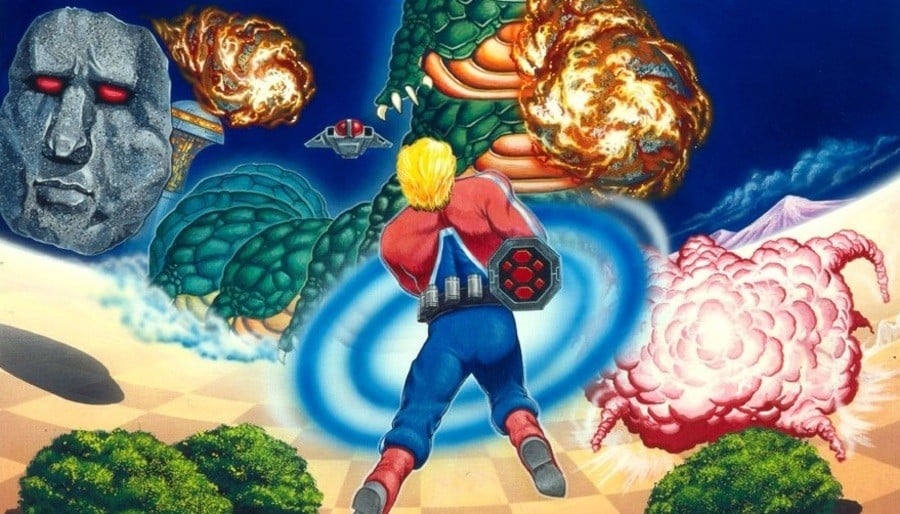 The Sega AGES line was first announced for the Switch eShop in April this year. The series will start out with 15 games and is being handled by emulation experts M2, who has a fantastic history working with Sega's retro releases.
The latest game reveal is Space Harrier. As explained by Gematsu, the news was delivered during a "collaboration commercial" with the anime, High Score Girl. A release date for the title has not yet been announced. Space Harrier was originally released as an arcade game in 1985 and was more recently made available on the 3DS in 2013. 
Previous games revealed for the Sega AGES line include standalone versions of Sonic the Hedgehog, Thunder Force IV, Phantasy Star, Alex Kidd in Miracle World and Gain Ground. Sega has confirmed these games will eventually be released in the west. 
Are you glad to hear Space Harrier is coming to the Switch eShop? Are excited about any of the other above-mentioned games in the Sega AGES line? Would you like to see a specific game? Tell us in the comments. 
[source gematsu.com]