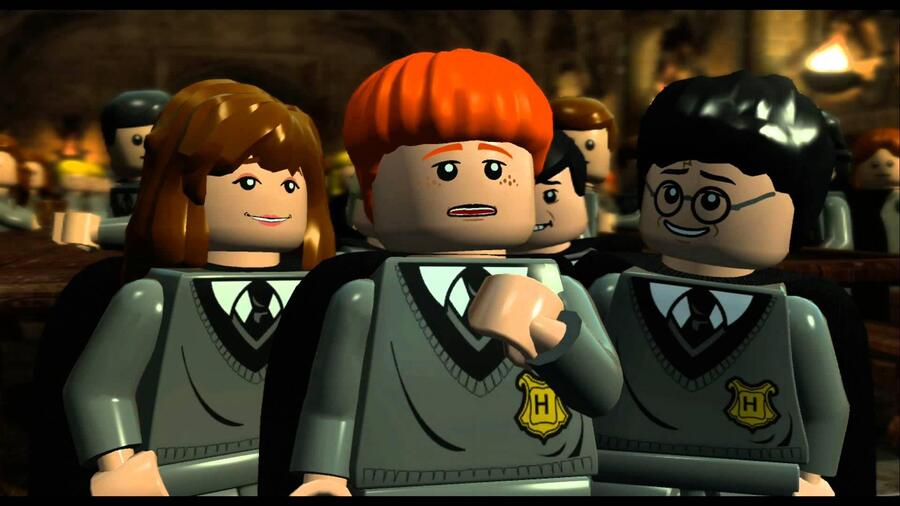 If you missed the news, LEGO Harry Potter Collection was recently revealed for Nintendo Switch, bringing both LEGO Harry Potter: Years 1-4 and LEGO Harry Potter: Years 5-7 to the console in one juicy package. It appears that publisher Warner Bros. is rather confused about how to present the game's front cover, however.
In the game's official announcement trailer, and in all official artwork sent directly to us here at Nintendo Life, the case has been picture perfect, with no errors in sight. Some outlets seem to have received a slightly different piece of cover artwork for the game, however, with one rather comical - and glaring - mistake.
Did you spot it? Right at the bottom of the case, the words "2 classic games on 1 disc" can be found, despite the fact that the Switch cannot read or write discs of any kind. Nintendo's latest console uses cartridges, of course, and it would appear that more recent images (including those that have now been officially released) have fixed the error.
But how did this happen in the first place? The image can still be spotted in various corners of the internet such as UK retailer Smyths - which should presumably be receiving official art directly from the game's distributors. Is this a simple copy and paste job gone wrong from other versions? Or did Warner Bros. originally forget how the Switch worked for a while, before eventually realising the mistake?
Either way, part of us hopes that some copies of the game will be printed with the error - that would make for one awesome collector's item!
[source nintendosoup.com]