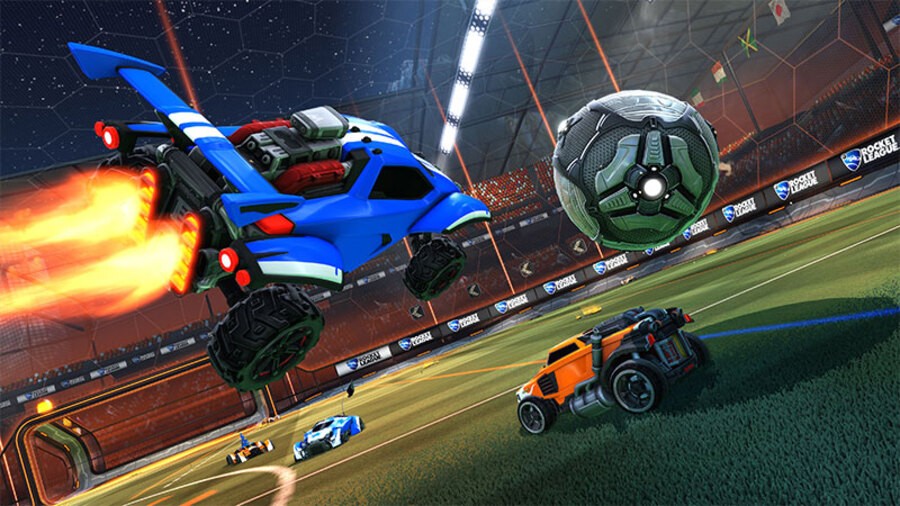 In case you missed it, Sony has now updated its cross-platform support on the PlayStation 4. Fortnite is the first game to utilise the feature - allowing PlayStation owners to play against those on certain other platforms (including the Switch) for the first time. Prior to this, Sony had come under fire from fans, press and even Nintendo for refusing to allow cross-play. The big announcement was made via the official PlayStation Twitter account:
Following a comprehensive evaluation process, SIE has identified a path toward supporting cross-platform features for select third party content. We recognize that PS4 players have been eagerly awaiting an update, and we appreciate the community's continued patience as we have navigated through this issue to find a solution.
With cross-platform console play now finally supported on the PlayStation 4, communities of other cross-play enabled games are wondering when the players from Sony's system will be joining the party. Speaking to Destructoid, Jeremy Dunham - Vice President of Publishing at Psyonix - said there were no immediate plans for Rocket League:
We are really happy for the PlayStation and Fortnite communities and think that this is a great step forward. We know that Rocket League players and our own community want to know what this means for them as well, but we don't have any updates at the moment. In the meantime, we recommend reaching out to PlayStation directly for any further comment.
It seems as if more talks will need to happen before we see the likes of Rocket League and other third-party titles on the PlayStation 4 receive the cross-play console treatment. If anything was on the cards, ideally it would have arrived alongside the season nine update for Rocket League - which landed earlier this week.
Were you hoping to play Rocket League with a friend on the PS4 when Sony made this announcement Tell us below.
[source destructoid.com]