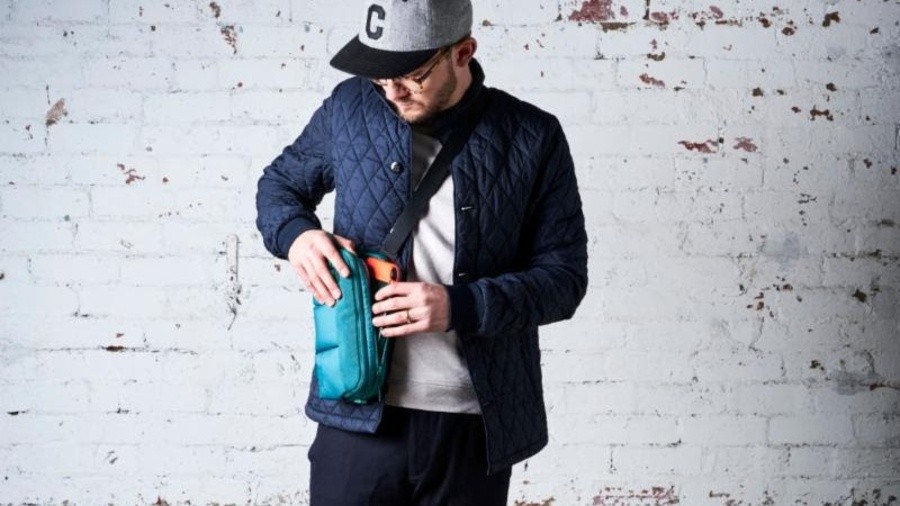 We've seen a wide range of Switch carry cases over the last few months, all offering different benefits to suit various types of gamers and situations. Now, this '3 Up' case from Villager Supplies is aiming to provide a stylish solution that suits the everyday lifestyle of busy adults, and a Kickstarter crowdfunding campaign has now launched to get things started.
The idea behind the case is to ensure that it suits any scenario, "whether you're off to work, meeting up with friends, or heading across the globe". One particularly interesting feature is its adaptability, with a range of carry modes allowing you wear the case however you like. It can be worn across your body either vertically or horizontally, and the strap can also be swapped for a lanyard or entirely removed.
The interior compartments include space for up to ten game cartridges, cables, and controllers, as well as space for your phone, keys, and other daily essentials. These all appear to fit rather nicely in their own zipped compartment which contains pockets to keep things suitably separated. The case is also reinforced with Poron XRD Technology, protecting your console from any extreme impacts.
You can check out the full Kickstarter crowdfunding campaign here, along with the pledge rewards you can receive and a video talking about the product's design stage. The project is aiming to generate AU $25,000 and has already received almost AU $7,500 at the time of writing with three weeks to go. There are still some early bird bundles available which list the case at a discounted price of AU $80 (approx. £44 / $58 USD).
Do you think this case would suit your needs? Let us know your thoughts on this one with a comment below.