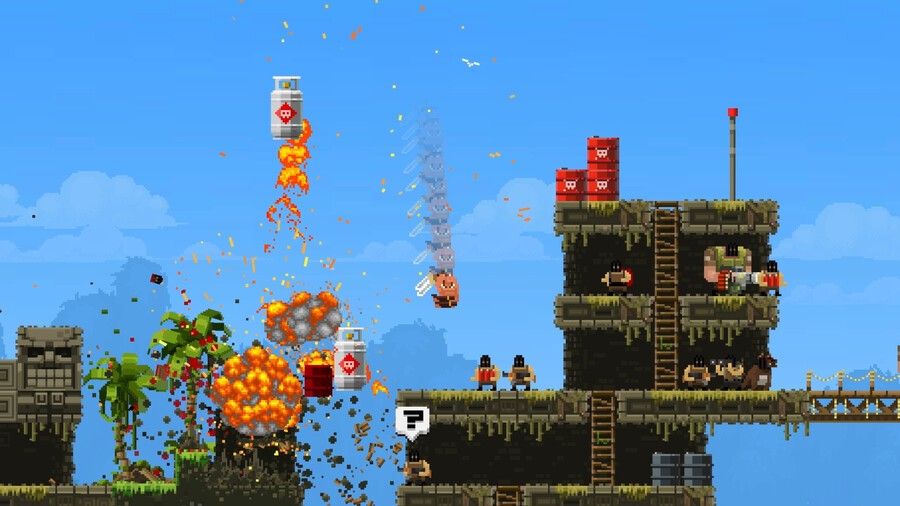 At the beginning of July, Devolver Digital revealed Free Lives' popular run-and-gun multiplayer platform shooter, Broforce, was "en route" to the Switch following rumours earlier this year it was targeting the system. Well, now it's officially locked in for release on 6th September. The official announcement has been delivered via a message on the Devolver Digital Twitter account. 
Broforce is coming to Nintendo Switch on September 6!
For the uninformed, Broforce has you take control of multiple bros as you take down endless waves of terrorists, rescue your fellow squad bros and blow up everything to sight to save civilians. It includes parodies of fictional action heroes such as Rambo, Die Hard's John McClane and Arnold Schwarzenegger's Terminator.
Take a look at the original launch trailer for the game below, and tell us if you're ready for some action-hero multiplayer.
[source twitter.com]