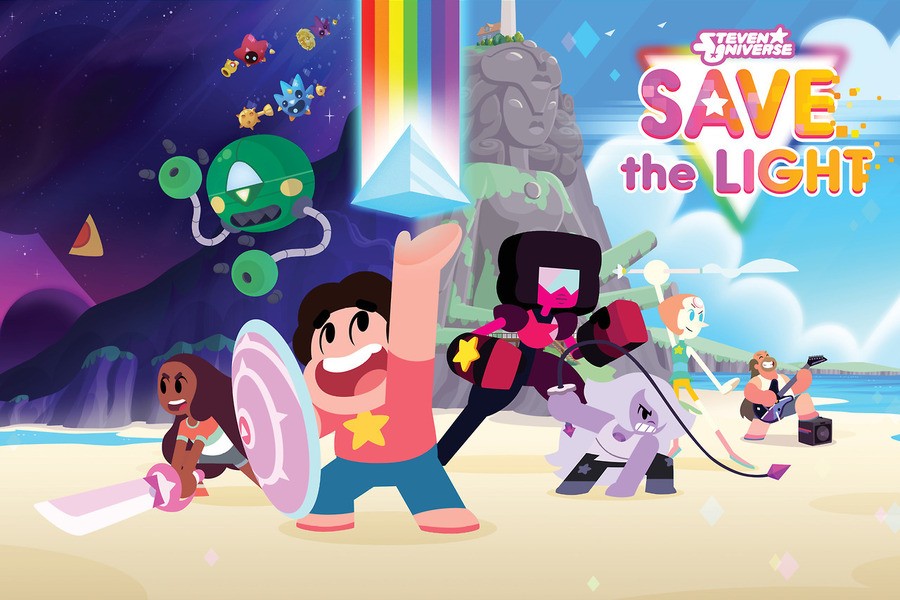 Cartoon Network and Outright Games have announced that they'll be bringing a boxed retail bundle of both Steven Universe: Save the Light and OK K.O.! Let's Play Heroes to Nintendo Switch.
Featuring an original storyline crafted alongside series creator Rebecca Sugar, Steven Universe: Save the Light released digitally on other platforms in October last year, acting as the sequel to mobile RPG Attack the Light. The game lets players discover new and familiar characters on a journey through Beach City and beyond, all in the hopes of stopping a mysterious Gem new to the world of Steven Universe. You'll be building your party of heroes from the show's cast, levelling them up with new gear and abilities, and unleashing mighty team attacks and 'Fusions' in battles that blend real-time and turn-based elements.

OK K.O.! Let's Play Heroes, on the other hand, is a slightly unconventional action-RPG developed by Capybara Games, also featuring an original storyline made in collaboration with the series' creator Ian Jones-Quartey. When the diabolical Lord Boxman resets the card levels of every hero in Lakewood Plaza Turbo, a mall for heroes, it's up to young K.O. to help his friends, defeat Boxman's robot army and save the day. Players need to smash and bash their way through "ridiculous" quests and hard-hitting battles featuring brawler-style combat.
The game will be available at retail on 30th October in North America and 2nd November in Europe, selling at a suggested price of $39.99 / £34.99 / €39.99. As this is the first time that the two games will be appearing on Switch, each title will also be released individually on the Switch eShop. Should you want to go digital, Steven Universe: Save the Light and OK K.O.! Let's Play Heroes will be available for $24.99 / £19.99 / €24.99 and $19.99 / £17.99 / €19.99, respectively, from 30th October.
Will you be diving into these Cartoon Network tie-ins? Let us know below.