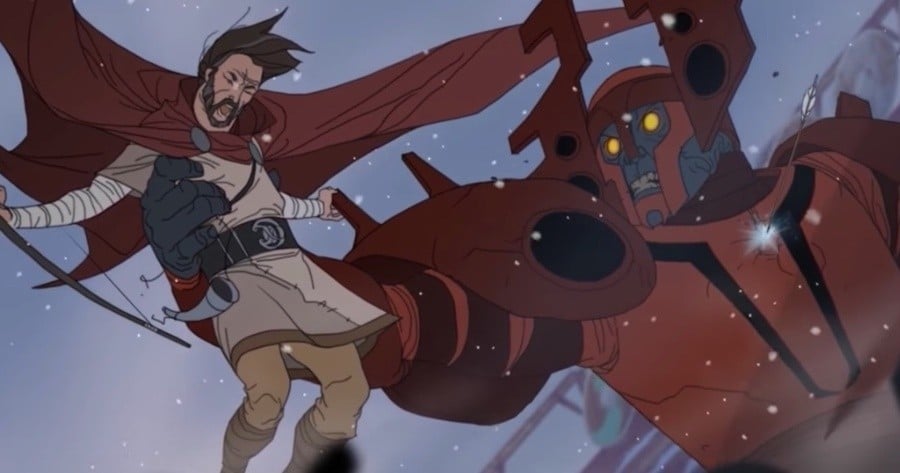 The Banner Saga games have been positively received on the Nintendo Switch thus far, so it's no surprise last week's announcement of the retail version - The Banner Saga Trilogy - was welcomed with open arms by fans of the turn-based RPG. 
Now, the box art for the retail version of the game has emerged and already alarm bells are ringing. The cover states the game requires an internet download and microSD card. For anyone who has been patiently waiting to purchase all three episodes on a single card, this news may come as somewhat of a disappointment.
At this point in time, there are no exact details about the size of the download required or how much storage you'll need available in order to play the game.
We had a quick look on the eShop at how much storage each of the digital versions required:
Taking into consideration all of the lovely cinematics, the file sizes of these games aren't a complete surprise.
Amazon is currently listing the release date for The Banner Saga Trilogy as 21st September, although an official date has not actually been confirmed. Tell us in the comments if you've been holding out for this version and how you feel about the requirement of an internet connection and microSD card.
[source gonintendo.com, via amazon.com]