Zerodiv's mahjong game Taisen Hot Gimmick: Cosplay-Jan has recently made it onto the Switch's Japanese eShop, previously being available exclusively in the country on PlayStation 2. Being the family-friendly company that Nintendo is, however, the game's lead image on the digital storefront has been replaced with a much more innocent version.
If you've never heard of the game, it essentially plays as an adult-themed mahjong title - which we'd imagine is a pretty niche market, but each to their own. The game only supports Japanese language options, and is unlikely to ever be localised for western audiences, but this Switch version trailer should give you an idea of what the gameplay is like.
The first image below shows the game's leading image on Switch, with the one below that showing how it looked originally. While some readers will have no issue with the second image, here's your warning to stop reading if you're easily upset or affected by adult themes.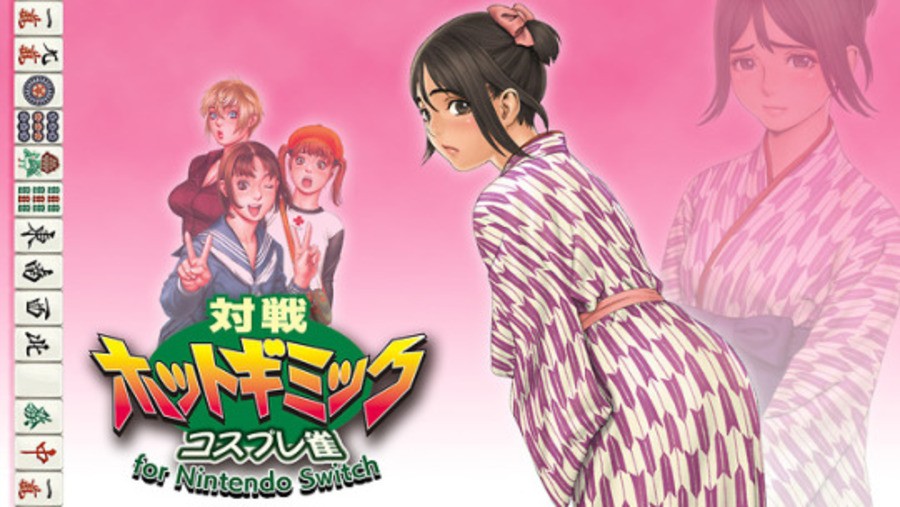 And the original...
The changes certainly do make it seem more family-friendly, but this obviously doesn't change the content of the game itself, so we're not sure what this really achieves. Similarly, titles such as Gal*Gun 2 and Senran Kagura Reflexions have made it onto the platform with no issues, so Nintendo's stance on what is or isn't acceptable seems to be a little on the blurry side.
We imagine you've got something to say on this topic, so let us know by posting something below.
[source japanesenintendo.com]