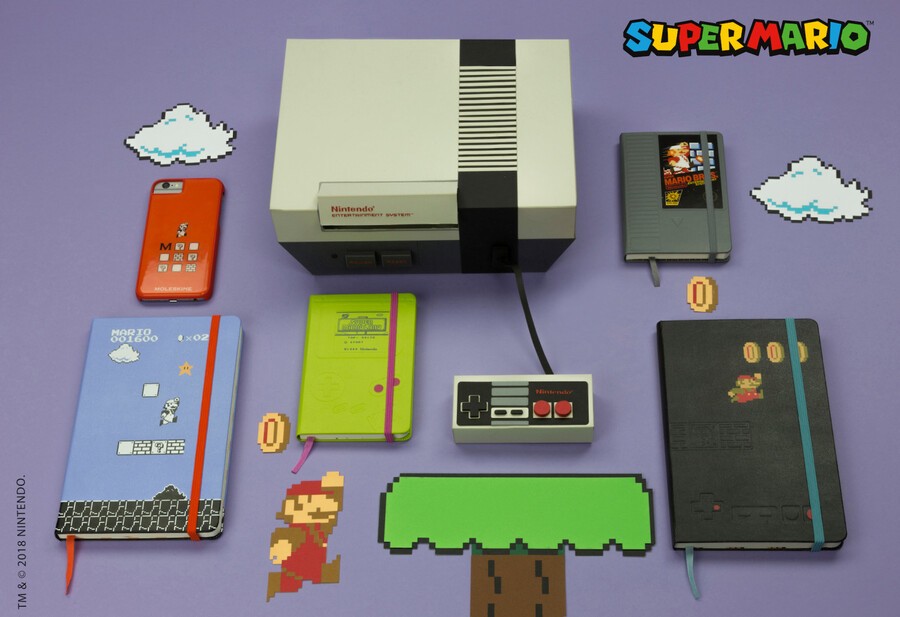 Finding merchandise with Mario's glorious face plastered across it for all to see is pretty easy these days, with even the most mainstream of stores getting in on the Nintendo merch-selling act. Finding little Mario accessories that have a sense of sophistication and elegance, however, isn't usually quite as instant.
To help rectify this somewhat, Nintendo has teamed up with Moleskine - an Italian manufacturer known for its high-quality notebooks, planners and bags - to release a small line of Mario-themed goodies. There are four lovely notebooks, a backpack, and even a mobile phone case - although this one is only available from retail stores.
All the products shown above are available directly from Moleskine's website, with the notebooks ranging from $19.95 - $24.95 and the bag selling for a rather hefty $159.
Are you taken by any of these designs? Let us know if you'd like any of these with a comment below.
[source techcrunch.com]