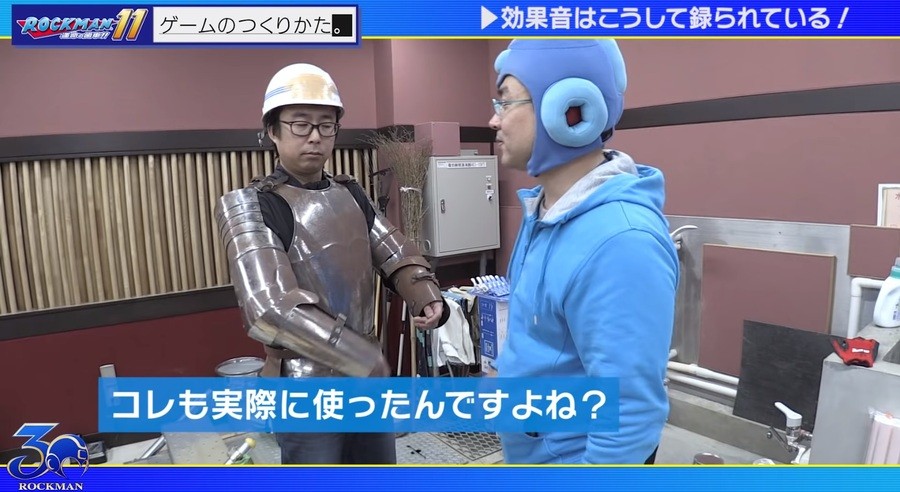 In the lead-up to the release of Mega Man 11 on multiple platforms including the Nintendo Switch, Capcom has been running a video series providing an insight into the game's development. In the final episode sound design was the topic, with the attention on how a suit of armour was actually worn by staff to help them get into the right frame of mind.  
The team basically wanted to know how it would feel being a robot and having to wear metal. In addition to this, the full suit of armour including a helmet was used to capture sound effects for the game. This might not be the first time we've heard about it, but at least we've got photographic evidence now. 
The team's sound director, Ryo Yoshii, took the creativity up a gear when he decided to use a rusted and broken bass drum pedal in place of a working one. This was how the team was able to capture the sound made when robots move their knees. All of these real-life sounds were then adjusted with a synthesizer and adapted to the game.
Mega Man 11 arrives on the Switch on 2nd October. Tell us if you're excited about its release in the comments.
[source siliconera.com]