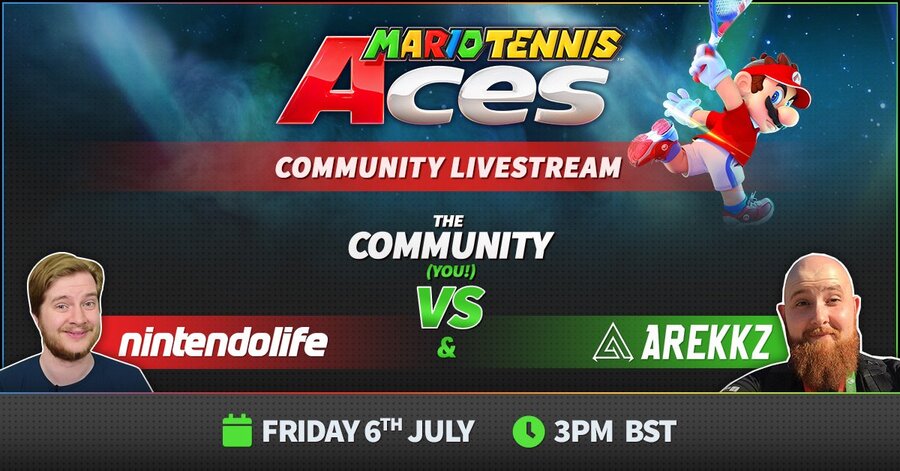 As we find ourselves slap bang in the middle of Wimbledon fever, and because the super Mario Tennis Aces has recently launched on Nintendo Switch, we're hosting a community livestream to play the game, get you lovely lot involved, and even give away some prizes. Sound good?
Now that you've hopefully had a bit of time with the game, we'll be testing your skills by putting you up against our very own video megastar Alex Olney. If you want to get involved, simply watch the livestream from 3pm BST - viewers will be chosen at random to join in the fun.
Winning a match will enter you in with a chance of winning a range of awesome prizes thanks to the lovely folks at the Nintendo Official UK Store. Prizes consist of a Nintendo Switch, a copy of the game, and more. Anyone can participate in the stream but you must be a resident of the United Kingdom to be eligible to enter the competition. Winners will be announced at a later date after the stream.
If you want even more chances to win, make sure to stick around for a second stream from friend of Nintendo Life, Arrekz. Arrekz will be hosting his stream from 5pm BST on his Twitch channel here, so make sure to get involved there, too.
Good luck, have fun, and enjoy the show!