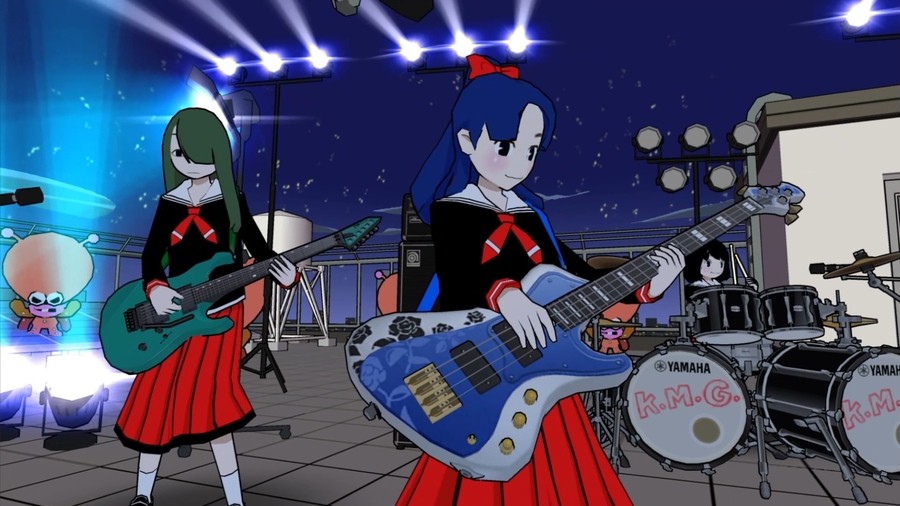 XSEED Games has revealed some fresh details for Gal Metal's upcoming western release on Nintendo Switch, detailing exactly what fans can expect in the physical edition.
For anyone not in the know, Gal Metal is a rhythm game exclusively designed for Switch that turns your Joy-Cons into drumsticks. You can hold a Joy-Con in each hand to replicate the beat on the screen, with the narrative being centred around saving the world from an alien invasion as you do so - you know, like real drummers.
The 'World Tour Edition' of the game - which is the name given to its special physical release, will include the base game along with the 'Encore' DLC, essentially giving players five new characters, each with their own unique story and song. This physical version will retail at $39.99, as opposed to the digital version which will be available from the Nintendo eShop for $29.99.
The Encore DLC will also be available for those who purchase digitally for $9.99 - so the physical release is practically the same price as buying all of the content from the eShop.
If you want to know a little more about the game, feel free to check out our review of the Japanese version here. Before you go, though, let us know if you're intrigued by this one in the comments below.