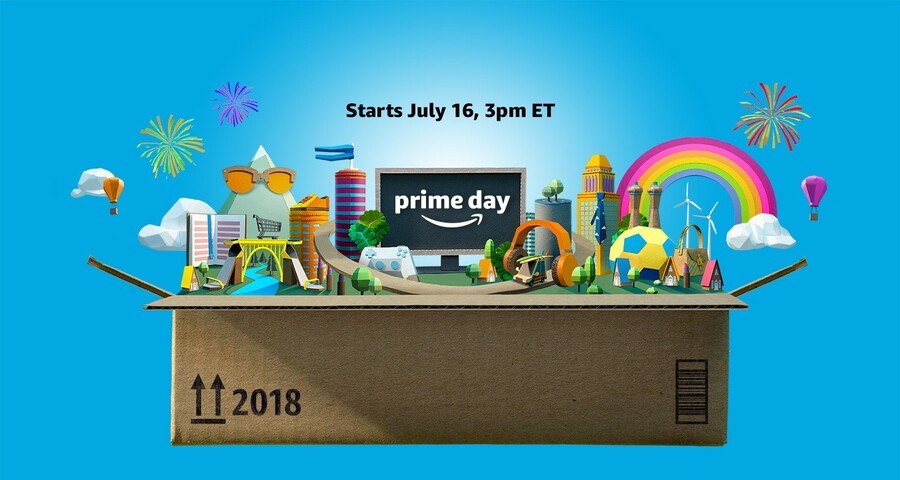 Amazon Prime Day kicks off today, giving buyers a whole day (and a half) to grab some crazy deals on the latest and greatest products - usually including lots of gaming goodies. The UK version of Amazon Prime Day started earlier on today - with two Nintendo Switch bundles and lots of games and accessories on offer - so we're hopeful for a similar showing for the US.
The event begins at 3pm ET, and is likely to produce some great deals for Switch fans from the off. These deals can be all snapped up shockingly fast, however - one of the UK's Switch bundles disappeared after just six minutes earlier - so we encourage you to keep refreshing the page to see what pops up. Here's the link you'll want to keep an eye on and the start times for your area:
- 12pm (PDT) / 1pm (MDT) / 2pm (CDT) / 3pm (EDT)
If you spot any deals, make sure to throw a link to them in the comments for others in the community to see. Hopefully we can make sure that everyone gets what they're after by working together!
Nintendo - Prime Day Deals
If you're hoping to grab a bargain, good luck! Make sure to let us know what you manage to get your hands on below.
[source amazon.com]