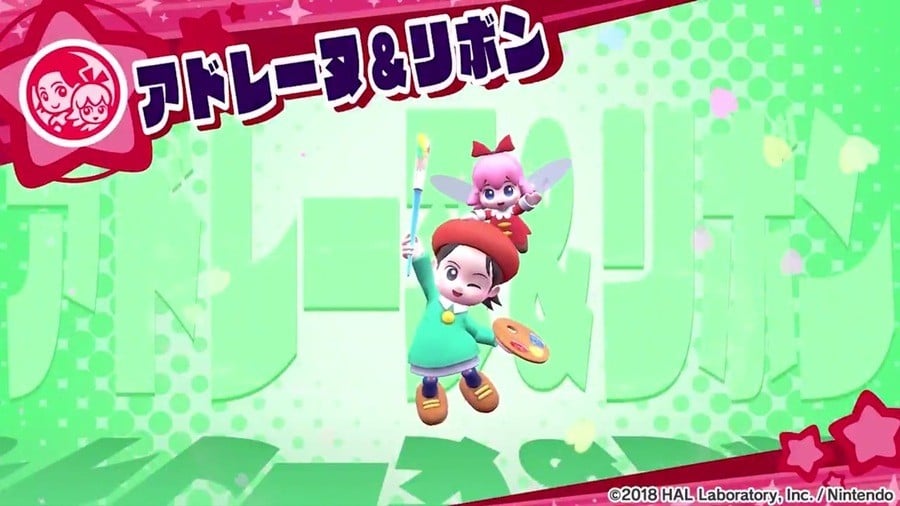 A couple days ago, we shared an image that had popped up on Twitter showcasing a silhouette of the next Dream Friend that would be coming to Kirby Star Allies this summer. There were plenty of good guesses, although it seemed all too likely that this would be a "Jigglypuff, viewed form above" bait and switch. Sure enough, it didn't take too long for the company to reveal who the character is, and fans of Kriby 64: The Crystal Shards will no doubt be quite pleased with the outcome.
The new character is an ensemble, like the animal friends Dream Friend form the last update, and will be the duo of Adeleine and Ribbon. Though no gameplay was shown off of the duo in action, it has been confirmed that the update goes live on 27th July in Japan and Europe, with North America likely to be right around there.
What do you think? Will you play as this character? How many more updates do you think Nintendo will put out? Share your thoughts in the comments below.
[source twitter.com]