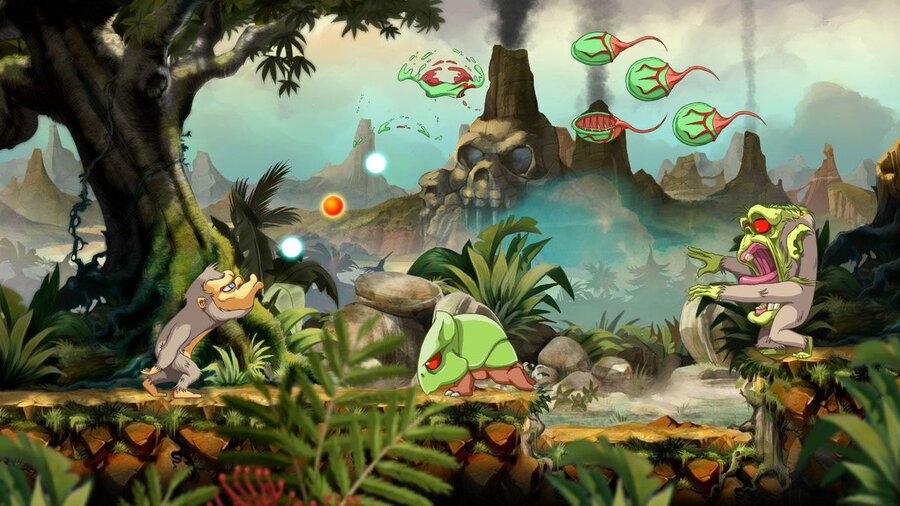 Microids has re-affirmed the news that Toki is headed to Nintendo Switch later this year with an awesome looking special edition that features a physical arcade cabinet.
Initially released in 1989 on arcade machines, Toki had players flinging their coins into cabinets to help a warrior - who had been turned into a chimpanzee - go on a quest to get used to his new form. This remake features all-new graphics and re-orchestrated music to put a modern spin on that experience - and add yet another dose of retro goodness to the Switch's library as a result.
Retro lovers will be interested to know about the 'Retrollector' edition which has been detailed by Microids below. This edition includes a physical copy of the game, extra goodies including a comic book, and even an arcade cabinet that can house your Switch for that ultimate wave of nostalgia. Lovely stuff.
Philippe Dessoly, the artist for the original version of Toki on the Amiga, is the Artistic Director for this remake so fans of the original can be confident that this is in good hands. The game is currently set to launch on Switch on 22nd November.
Are you a Toki fan? Will you be snapping up that special edition? Let us know with a comment below.