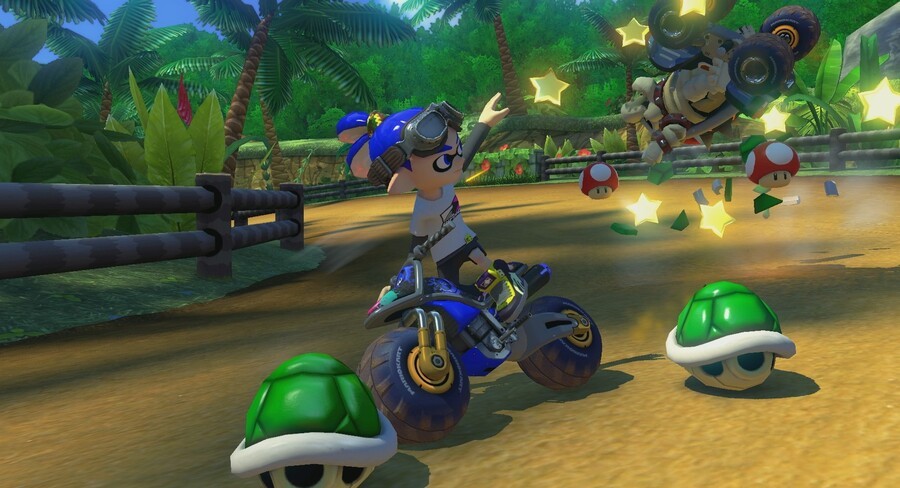 The latest UK charts are in for the week ending 16th June, with Mario Kart 8 Deluxe the only first-party Nintendo title standing firm in the 'All formats' top ten. Super Mario Odyssey went up two places from 16th to 14th, while it fell to FIFA 18 and DOOM to represent on the third-party front at number two and number 16 respectively.
1(3) God of War
2(2) FIFA 18
3(6) Fallout 4
4(4) Detroit: Become Human
5(13) PlayStation VR Worlds
6(9) Grand Theft Auto V
7(8) Mario Kart 8 Deluxe
8(1) Vampyr
9(21) Assassin's Creed Origins
10(33) Call of Duty: WW2
11(17) Gran Turismo: Sport
12(5) Far Cry 5
13(7) State of Decay 2
14(16) Super Mario Odyssey
15(10) Overwatch: Game of the Year Edition
16(15) DOOM
17(25) Horizon Zero Dawn: Complete Edition
18(36) Crash Bandicoot N. Sane Trilogy
19(11) Sega Mega Drive Classics
20(14) Sea of Thieves
Regarding individual formats, Mario Kart 8 Deluxe went up one place to six, while Super Mario Odyssey moves up two places to 11. The Legend of Zelda: Breath of the Wild remains in the top 20 at number 18, having gone up one place.
What do you make of this week's charts? Do you think Mario Tennis Aces will make a big impact on the UK charts? Share your thoughts in the comments below...
[source ukie.org.uk]