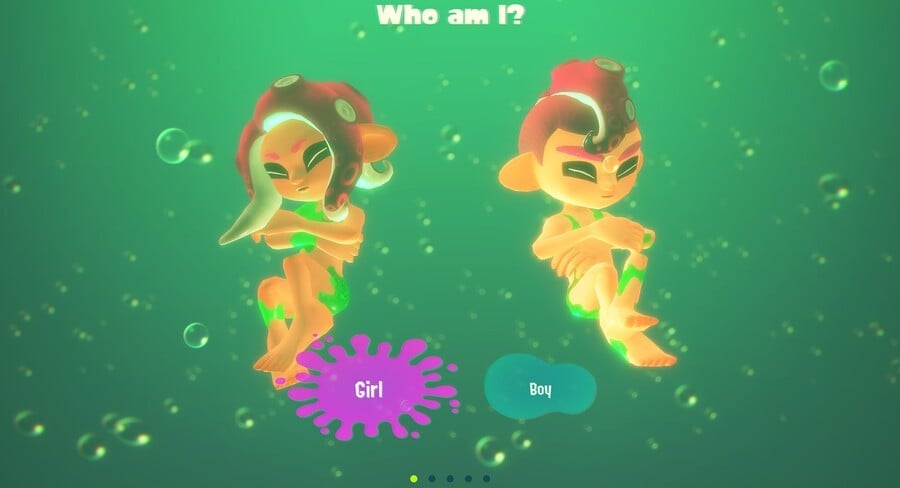 While you can choose to play as either a male or female inkling in a regular multiplayer match-up in Splatoon 2, it was less clear if there would be the same gender diversity in the upcoming Octo Expansion, a DLC add-on that introduces a huge number of new solo missions.
While going hands-on with the recent expansion in a preview that you can read right here, our very own Alex discovered you can choose either a boy or a girl when you're given the chance to customise your avatar at the beginning of the DLC. It's the kind of choice we were expecting, but considering the initial reveal only showed one gender it's nice to get a more definitive answer.
Will you be picking up the Octo Expansion when it arrives on Splatoon 2? Share your thoughts on all things ink-related in the comments section below...