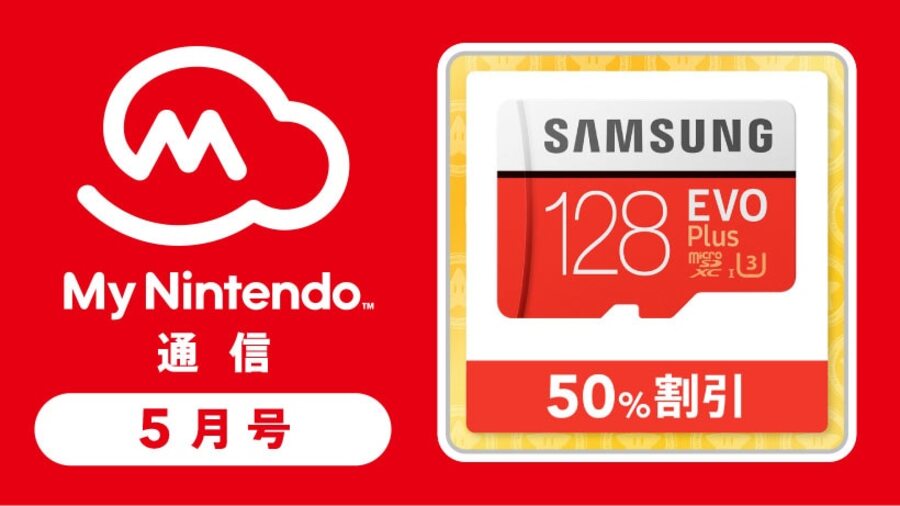 The My Nintendo rewards system is an ever-increasingly debated topic among Nintendo fans; we've seen numerous comments of upset and even anger from our fine collection of readers over the last few months, with discussion usually suggesting that players aren't happy with the offerings in Europe and North America - despite the occasional juicier sets appearing from time to time.
Depending on your viewpoint and needs, this latest addition to the service in Japan might just rub some salt into your tender wounds. As well as the usual discounts on 3DS titles - with this month seeing Japanese players get money off titles like Kirby Battle Royale and Mario Party: The Top 100 - the page has been flooded with offers on compatible micro SD cards.
Of course, with the rather limited amount of storage available on your Switch, and definitely now that we're seeing several releases arriving at retail with additional downloads being required, these little bits of plastic are becoming more essential by the month. Getting even just a handful pennies off would likely be a welcome deal for most Switch players, and we imagine a fair few of you would like to see the European and North American sites follow suit.
Anyone else want to move to Japan? We'll cover the ramen if you book the flights.
[source topics.nintendo.co.jp]