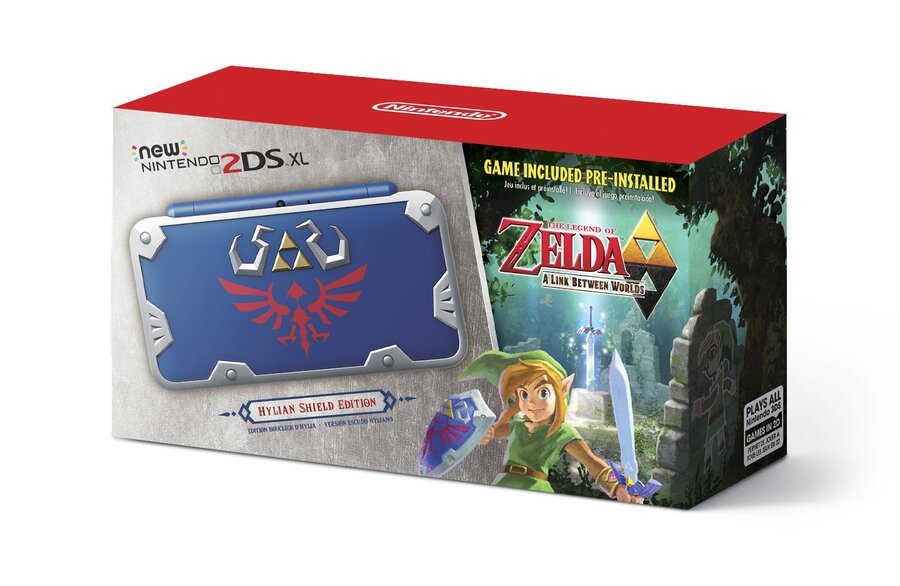 Nintendo has revealed the latest addition to its ever-growing catalogue of cosmetic options for the Nintendo 3DS family of systems. This time around sees a Legend of Zelda-inspired New Nintendo 2DS XL, and it's certainly rather eye-catching.
Designed to look like Link's famous Hylian Shield, the system is launching exclusively in GameStop stores on 2nd July at a suggested retail price of $159.99. The console will come pre-loaded with The Legend of Zelda: A Link Between Worlds - the 3DS sequel to the beloved SNES classic The Legend of Zelda: A Link To The Past.
Naturally, this GameStop exclusivity would suggest that this design might not reach the eager hands of European fans - we'll have to wait for more news on that one.
Do you like the look of this one? If you're lucky enough to be near a GameStop store, will you be heading out to buy one for yourself? As ever, let us know your thoughts in the comments below.