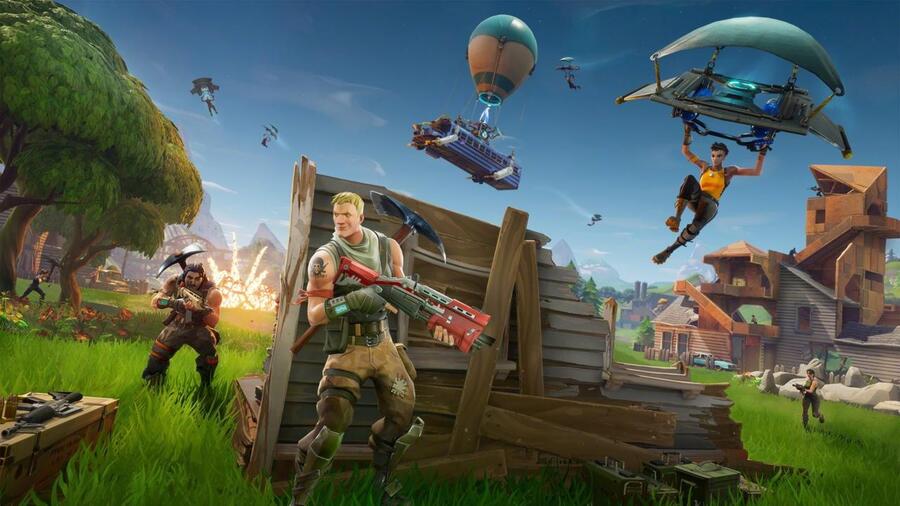 The rumours are flying in thick and fast at the moment, but this one has certainly grabbed our attention. If the rumblings are to be believed, we could soon see the hugely popular Fortnite on Nintendo Switch, with a reveal expected to be shown at the Nintendo Spotlight: E3 2018 presentation in June.
The news comes from Twitter user @LeakyPandy who, under the name Vandal_Leaks, correctly leaked info surrounding the Nintendo Direct presentation in March. LeakyPandy suggests that Fortnite's Battle Royale mode will come with "no substantial differences" and will support cross-platform play.
Perhaps the most interesting part of this 'leak', however, is the suggestion that Fortnite's co-op story mode 'Save The World' will also be present with some Switch-exclusive features. On other platforms, this mode allows up to four players to team up online, but the Switch version is slated to support local play between four consoles (which will apparently play as a large part of the port's selling point in promotional material). 
The leak also says that "exclusive Nintendo IP related content is also being worked on exclusively for Save The World". This wouldn't be too much of a surprise given that games such as Rocket League and Skyrim have done this already, and we can already imagine ourselves running around in little Toad mushroom hats, representing the Switch user base with style.
It's worth noting that LeakyPandy has described this information as "gossip", telling readers to take the information with a pinch of salt in case the rumblings turn out to be false - something that we definitely encourage, too!
Would you like this rumour to be true, though? Would you be up for some Battle Royale on the TV, before playing some of the co-op story mode on the go? Let us know your thoughts below.
[source twitter.com]