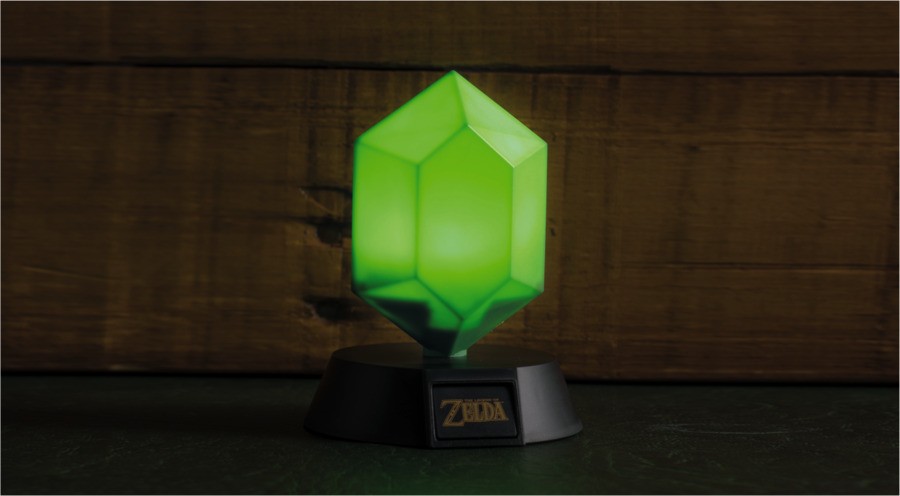 Hyrule Warriors: Definitive Edition is just around the corner, with the 18th May release date for this Switch super-port rapidly approaching. If you've been thinking about getting yourself a physical copy of the game, you might want to grab this bundle for an extra dollop of goodness.
This Green Rupee Light is available either alongside a copy of the game, or as a standalone item if you prefer, from the Official Nintendo UK Store. Measuring approximately 10cm from base to tip (approx. 4"), the website describes the light as "a perfect addition to any fan's bedroom" - and we can't say we disagree.
If you're interested, you can grab the light and game bundle for £49.99, or the light on its own for £11.99. Other online stores do appear to be stocking the item, too - although most are currently sold out - so our chums in Europe and North America may be able to grab one for themselves with a little digging.
So, do you want one for your bedroom as Nintendo suggests? Let us know if you intend to buy one in the comments below.
[source store.nintendo.co.uk]