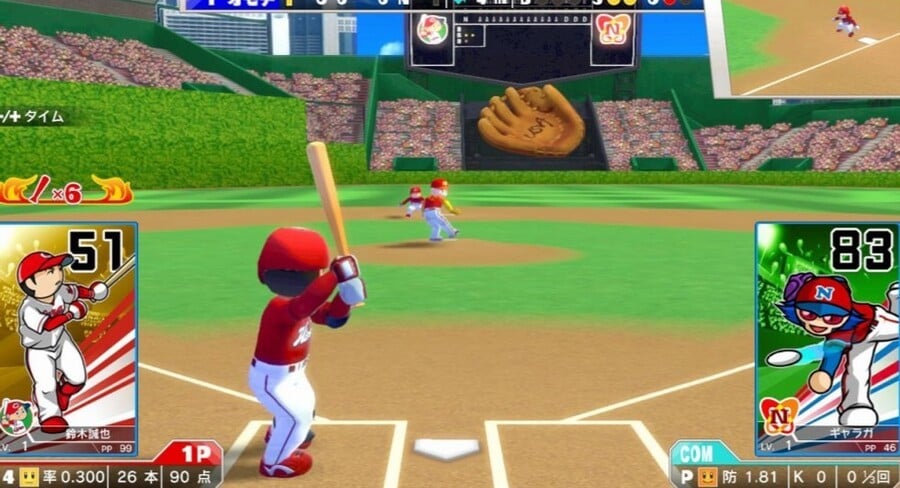 It's time to dust off your favourite slugger and head onto the field because Bandai Namco is bringing the Yakyuu Famista series to Nintendo Switch in the form of Yakyuu Famista Evolution. It's currently only slated for a Japanese release, but since its based on the players in the NPB (Nippon Professional Baseball league), that's hardly a shocker.
Along with all those Nippon Professional Baseball players, there will also be selections from the Route Inn BC League, Shikoku Island League Plus and the Women's Softball League. The Tokyo Big6 team will appear for the first time with the Nippon Professional Baseball Golden Players Club and Japan Women's Baseball League also returning from previous games.
The series' popular Dream Penant and climactic online battles will also feature, as well as the 'Famista Fantasy' and 'Board de Famista' modes where you develop an original player are all included. New action elements have also been added, so you're getting a cutesy yet faithful baseball sim all in one package. You can even use the Joy-Cons to swing your bat and launch a ball!
Yakyuu Famista Evolution hits Japanese Switches on 2 August, with a price tag of 6,100 yen.
Will you be importing a copy from Japan? Are you a Switch owner living in the East? Let us know what you make of this new baseball addition to Switch's library...
[source gematsu.com]