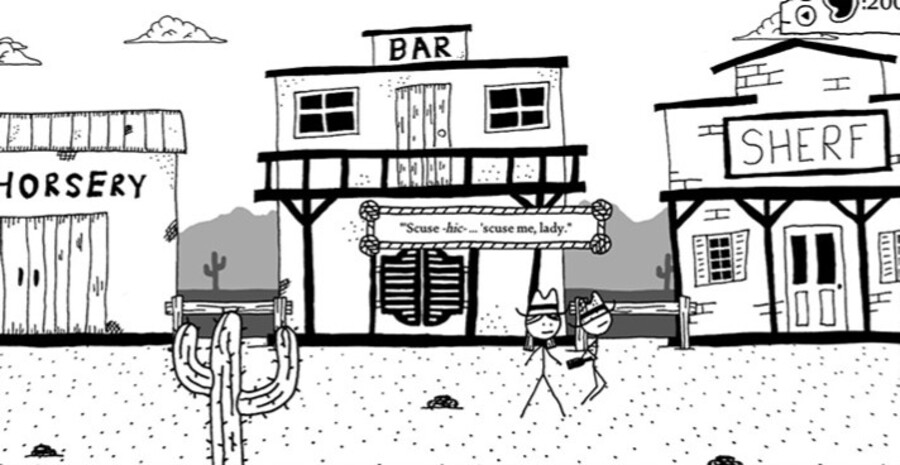 We're partial to a little stickman-based adventuring here on Nintendo Life - Draw A Stickman: Epic 2  went down very well with editor Dom in 2017 - so the idea of exploring a crudely-drawn open-world that just happens to have embraced a Wild West theme has us sold already. Red Dead Redemption 2 eat your heart out.
Okay, we won't go that far, but as the next instalment in the Kingdom Of Loathing universe (a web browser-based RPG), West Of Loathing looks to offer all manner of quests, puzzles, mysteries and a generous helping of turn-based combat. Much like KOL, WOL will come with all the tongue-in-cheek humour you could possibly ask for and, "over 50 hats." Can't say more than that, can you?
West Of Loathing arrives this Spring. Will you be jumping on a drunken horse and riding into the stickman-esque sunset? Share your thoughts below...