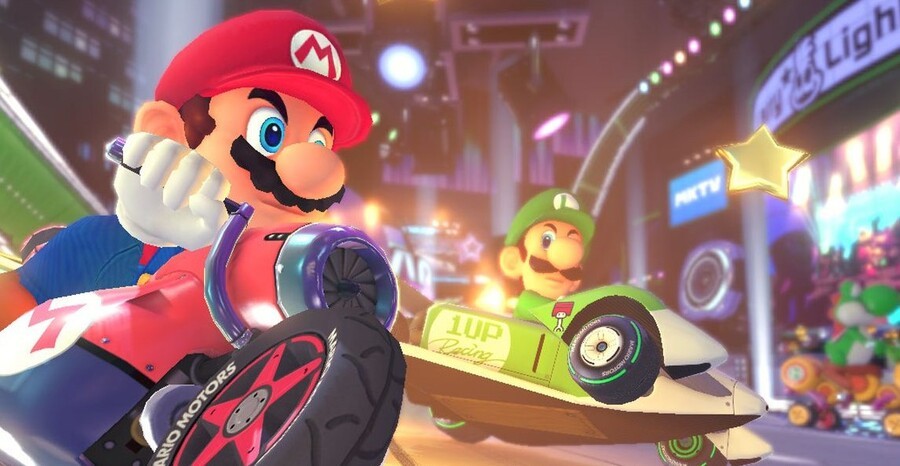 It's Monday, so that can only mean one thing. UK chart data! Yaaaaaay!
For the week ending 3rd March, Nintendo Switch saw two of its biggest first-party titles - namely Mario Kart 8 Deluxe and Super Mario Odyssey - climbing back up the multi-format ladder to number four and number six respectively. Oh, and is that The Legend Of Zelda: Breath Of The Wild jumping back into the top ten, claiming the number nine slot having dropped to 16 last week? Good on ya, Link.
1(1) FIFA 18
2(2) Grand Theft Auto V
3(3) Call Of Duty: WW2
4(8) Mario Kart 8 Deluxe
5(4) Monster Hunter World
6(9) Super Mario Odyssey
7(5) EA Sports UFC 3
8(15) PlayerUnknown's Battlegrounds
9(16) The Legend Of Zelda: Breath Of The Wild
10(7) Shadow Of The Colossus
We've also included the official Switch-only charts, to give you a better idea how the platform is performing without all that PS4 and Xbox One nonsense. As you can see, the above titles are sitting proudly in first, second and third, but there are also some surprise appearances. Pokkén Tournament DX enters at number nine (up for 11) and LEGO Worlds leaps from 18th to 10th. The power of LEGO, eh?
1(1) Mario Kart 8 Deluxe
2(3) Super Mario Odyssey
3(4) The Legend Of Zelda: Breath Of The Wild
4(2) FIFA 18
5(7) Splatoon 2
6(8) Mario + Rabbids Kingdom Battle
7(6) 1-2-Switch
8(5) Bayonetta 2
9(11) Pokkén Tournament DX
10(18) LEGO Worlds
What do you make of this week's UK charts? Leave a comment below and share your thoughts...
[source chart-track.co.uk]