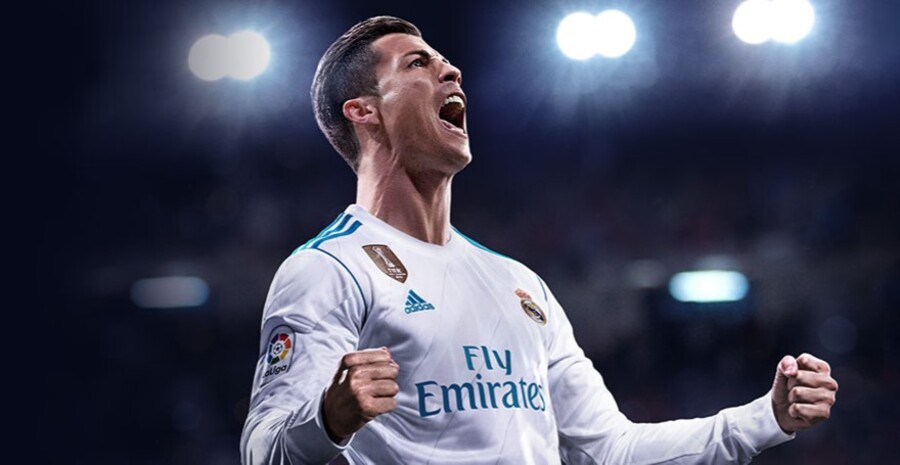 Last week's UK chart data is in, and it was a great run for FIFA 18 with the combined formats chart showing the footie simulator surging back into first place thanks to a heavy discount on the Nintendo Switch version. Combined with the other formats, the annual instalment held off Kingdom Come: Deliverance, but it was still the PS4 version that sold the most copies. (Last week's entry is shown in brackets for both charts.)
Bayonetta 2 also debuted at number five in the combined formats chart, with Mario Kart 8 Deluxe slipping two places to the precarious number nine slot.
1(4) FIFA 18
2(-) KINGDOM COME: DELIVERANCE
3(5) GRAND THEFT AUTO V
4(3) MONSTER HUNTER: WORLD
5(-) BAYONETTA 2
6(2) EA SPORTS UFC 3
7(1) SHADOW OF THE COLOSSUS
8(6) CALL OF DUTY: WWII
9(7) MARIO KART 8 DELUXE
10(9) ASSASSIN'S CREED ORIGINS
When it comes to individual platforms, things get a little more interesting. FIFA 18 on Switch's strong sales helped in debut in the chart at number nine, while Mario Kart 8 Deluxe sits in an even more precarious position having dropped five whole places to 10th place. However, an impressive opening late in the week for Bayonetta 2 sees the Switch release sitting pretty at number three.
1(-) KINGDOM COME: DELIVERANCE (PS4)
2(4) FIFA 18 (PS4)
3(-) BAYONETTA 2 (NS)
4(1) SHADOW OF THE COLOSSUS (PS4)
5(8) GRAND THEFT AUTO V (PS4)
16(15) GRAND THEFT AUTO V (XO)
7(-) KINGDOM COME: DELIVERANCE (XO)
8(3) MONSTER HUNTER: WORLD (PS4)
9(-) FIFA 18 (NS)
10(5) MARIO KART 8 DELUXE (NS)
So there are the UK charts for this week. Be sure to let us know what you make of the hard facts and let us know your thoughts in the comments below
[source chart-track.co.uk, via chart-track.co.uk]