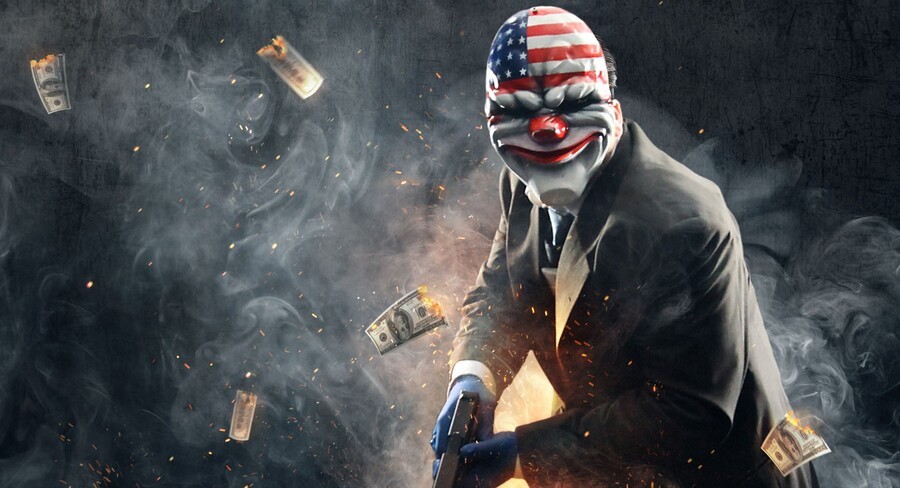 If you're a Switch owner and you haven't had the pleasure of planning out your very own virtual heists in Payday 2 then you're in for a treat as Strarbreeze Studios unique shooter is set to arrive on Switch in 2018. In fact, you won't have to wait long - that vague 'winter release' window we were given earlier in the year has transformed into 23 February 2018 for Europe and 27 February for the US and Australia.
If you're new to Payday 2's special brand of co-operative fun, you and up to three other players team up to plan and execute a robbery. Your journey into virtual larceny starts as you scout out the location of your heist (ranging from small jewelry stores to hitting convoys of security trucks in a busy city street) before donning a mask, battling police and looking after a set of drills as they bore they way into many a safe. It's proved a hit on other platforms, and it's going to be right at home on Switch.
There will be both digital and physical versions, so all you box collectors can add one more case to your collections. Are you a prospective robber looking to try Payday 2 for the very first time or will you be double dipping back into a life of crime?